Musical Shelf-Lives

---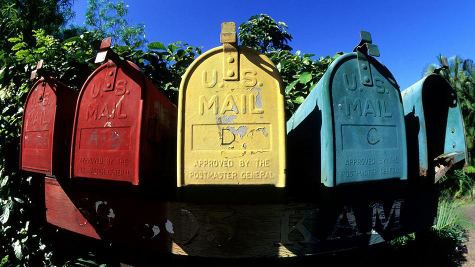 It came in the U.S. Mail with the cereal...

Now, I'll admit that it feels sort of funny to be ordering my cereal over the Internet, but local and chain grocery stores are reducing the breadth of their offerings to maximize profit and sugar-free items are disappearing, um, wholesale, to float a pun. So there you go. But I diverge.

It came WITH the cereal in the U.S. Mail. "It" being a CD. A CD copy of an album from the year 1976. A album that won Best Pop Vocal Performance, Female, in early 1977. I have no idea of how I learned about the album, really. Perhaps it was via the card catalog at the University of Tennessee, or through the guy with the afro in the multimedia department who checked out headphones. In the Fall of 1977 I was on a short detour to UT in the middle of my education and discovered their vinyl recordings catalog. As is the duty of every starving student, I didn't own a car. I was basically marooned on the edge of the campus by my father every morning to attend classes in the morning and early afternoon. After that I'd hike the four miles over Fort Sanders hill to the environmental company for whom I worked. I would begin an eight-hour shift in the sixty-degree computer room reducing data for them by peering through a microscope that was linked to the Digital Equipment Corp. PDP1101 computer. Fortran IV days, folks. I played "Tribbles" on a $100,000 mainframe to kill time after a red-eye shift on the computer. Anyone remember "Tribbles?" I digress.

But from about eight A.M. to four P.M. every day I was stuck on campus in the anonymous bullpen with the other 20,000 students. I was either attending classes or staring at the blank wall of an antiseptic carrel for hours as I studied for the next class. Now, remember that there was no portable music at that point in history. The Walkman was just a twinkle in some Sony engineer's eye. It was at that point that I discovered that the library had a music collection and a secluded row of listening carrels hidden away on the fourth floor of the library building... with windows. What's more, I discovered that they had modern, popular music! First, I'd thumb through the card catalog and settle on a couple of albums. Then I'd make my requests, check out a set of headphones, and grab a music carrel, where a spin of the channel knob on the headphone box brought up my private channel. Then I'd study with my music on and trade the dull institutional environment for the musical theater of the mind and the heart.

My two favorites were the late Dan Fogelberg's Souvenirs (producer by Joe Walsh) and the album we're discussing today, the newly-minted Hasten Down the Wind by Linda Ronstadt. Linda and Peter Asher (of Peter and Gordon) had put together an album of new songs from a bunch of singer-songwriters (Warren Zevon, Karla Bonoff, John and Johanna Hall, Willie Nelson, and Linda and her father!) all treated in Linda's Southern California style. The dreaminess, poignancy, and sadness of this collection of songs kind of captivated me and helped me make it through a couple of quarters of study. I've since learned that Linda typically gave her engineer and producer about two passes of her vocals on a song, sung front to back, and then she was out the studio door. No autotune. No punching-in over and over to get it right. Just sing it twice and goodbye.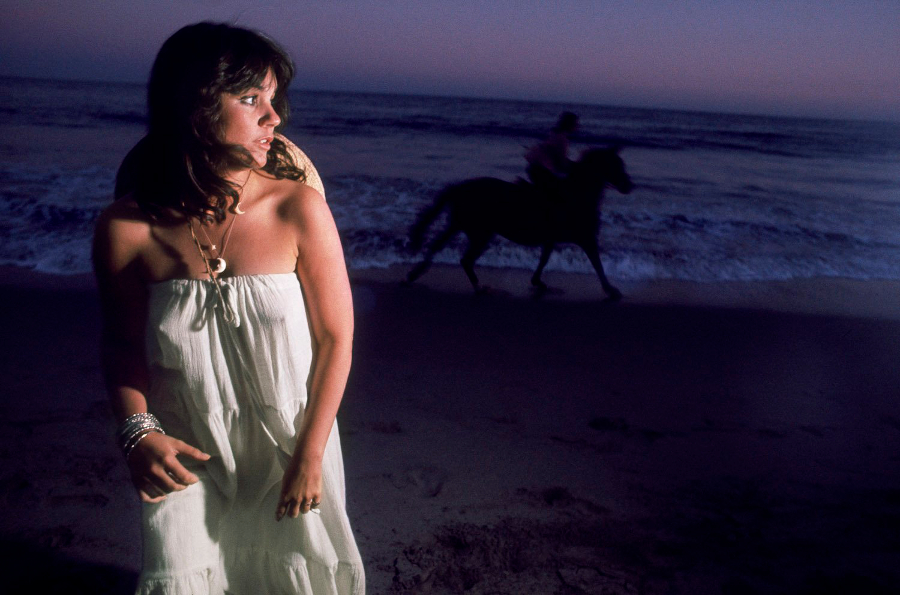 By the way, this CD is packaged as a "cover light" version that is missing most of the credits. For those you have to go to WIKIPEDIA where it reads like a silly who's-who of the mid-'70s studio clan:

BGVs: Shirlie Matthews, Clydie King, Karla Bonoff, Wendy Waldman, Don Henley, Peter Asher, Kenny Edwards
Drums: Russ Kunkel, Don Henley, Michael Botts
Guitars: Waddy Wachtel, Dan Dugmore, Andrew Gold
Bass: Kenny Edwards
Among many others...
And oddly, there is no credit for Val Garay as the recording engineer. You'd have to go to Val's site (or to have read recording engineering/production magazines for years like I did) for that.

Well, anyway, after a few months of study I returned to the college I would graduate from and left the UT music carrels and Linda's Hasten Down the Wind behind. There were some of these songs I never got out of my mind but the album as a whole receded from my memory. But I was recently reminded of those halcyon few quarters at the University of Tennessee and what immediately popped into my mind were the music carrels, the hours of listening to Linda, and the pleasure the album brought. So off I trudged to Amazon to find a copy. What to my wondering eyes appeared except an ADD-ON-ONLY offering of the CD with AutoRip. What does this all mean? With AutoRip, purchase of the CD also allows you to download the mp3s and move them to your iTunes library immediately. But the ominous-sounding "ADD-ON-ONLY" status recalled to mind Billy Joel's 1974 Street Life Serenade album and specifically the song, "The Entertainer," which chronicles the highs and the perils of musical stardom. The next to last verse of "The Entertainer" goes:


I am the entertainer
The idol of my age.
I make all kinds of money
When I go up on the stage.
Ah, you've seen me in the papers,
I've been in the magazines.
But if I go cold, I won't get sold,
I'll get put in the back in the discount rack
Like another can of beans.
&copy 1974 Universal Music Publishing Group

And that, my friends, it where I found myself this afternoon as I unpacked my box of No Sugar Added Alpine Meusli. Linda's award-winning album was now offered for $3.99. But at that price, Amazon wouldn't even ship the album by itself. You have to add it on to another purchase and they'll toss it into the same box as the other merchandise. In 1974, a very young Billy Joel was remarkably prescient when he predicted the trajectory of a hit album. Not beans. But very, very close.

So if, like me, you get nostalgic and buy the album, go ahead and invest in the CD. Even the Warner/Electra/Asylum canned mastering is pretty good. For me to listened to it at my normal listening level requires 10db more gain than modern CDs do, meaning that there is still some dynamic range left in this recording. Do yourself a favor before you relegate this recording to the "discount rack" of squashed mp3 listening: put the CD up on a nice stereo including speakers with big cones. And savor what were likely through-performed vocal performances from America's premier female pop vocalist of the 1970s.





=

=