A British Motoring Day

---



I spent Saturday, June 4th, 2005, amongst old friends. I guess I should give some background. I grew up in a family which loved European cars. We had Minis, Austins, MGs, Alfa Romeos, and as our "practical" cars, Volkswagens. The first car I ever drove was a late '60s Triumph Spitfire, one of a pair a friend raced. I served on his crew and rebuilt his cars.
Yesterday, a friend and I spent the day "motoring". We started by visiting a regional Brisitish Car Show sponsored by the local Triumph Automobile association. There were probably 100 classic and new British cars on display, from a 1940s Austin minor to modern MINIs, though most of the cars were classics. There were Triumph Spitfires...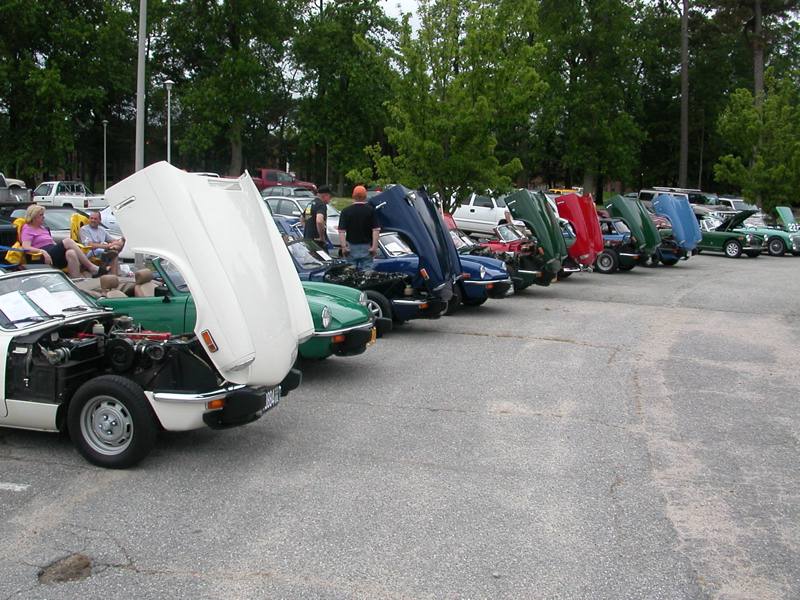 Triumph TR6s, TR4s, TR3s...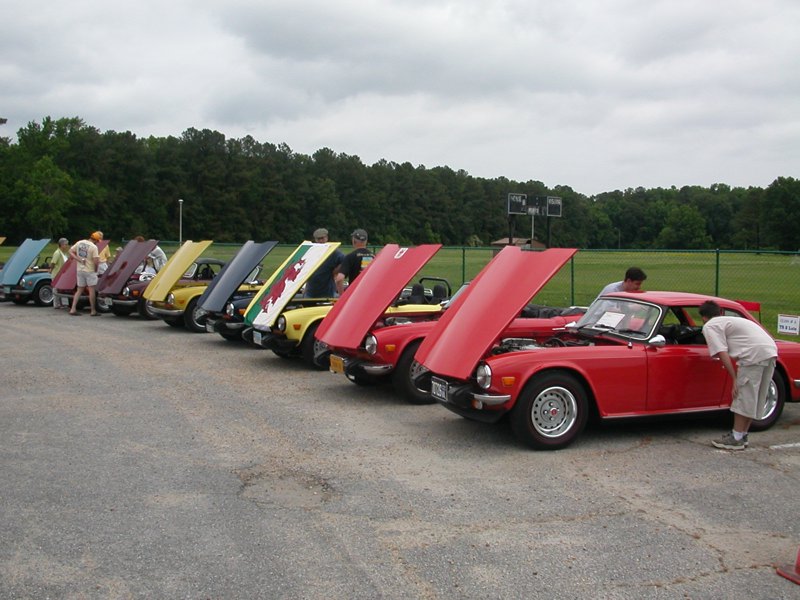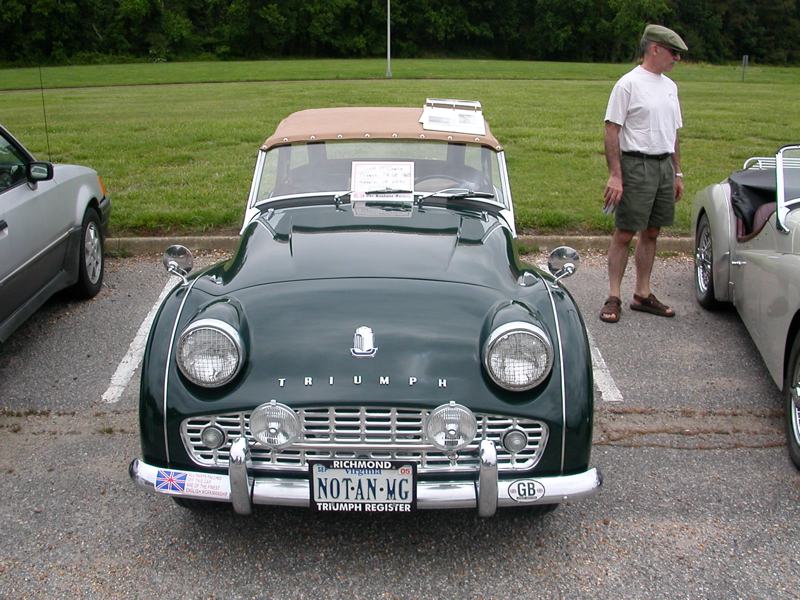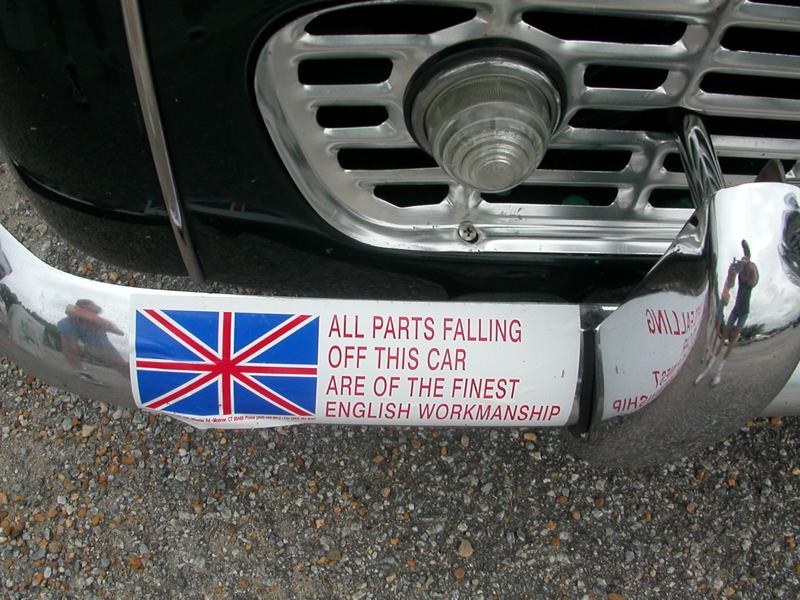 Austin-Healey Sprites, Bug-Eyed and otherwise...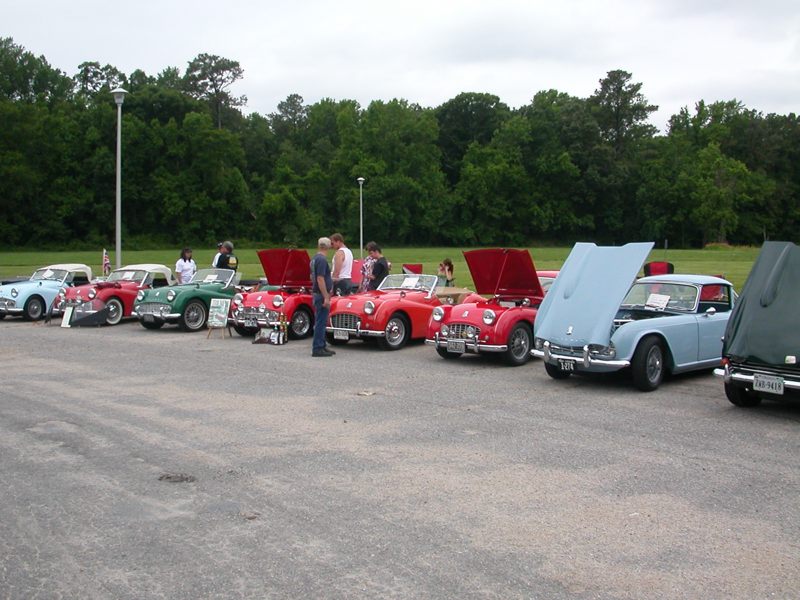 MGBs...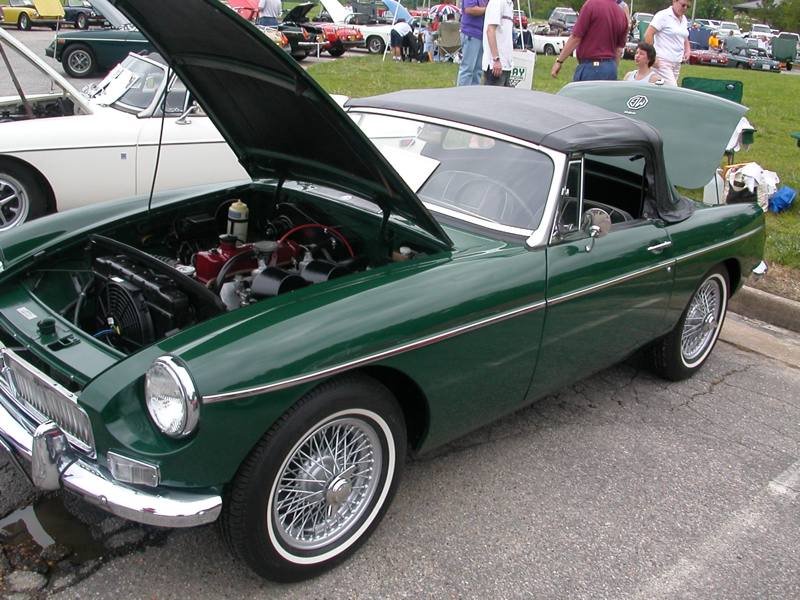 ...and many other classic cars, almost all in excellent shape.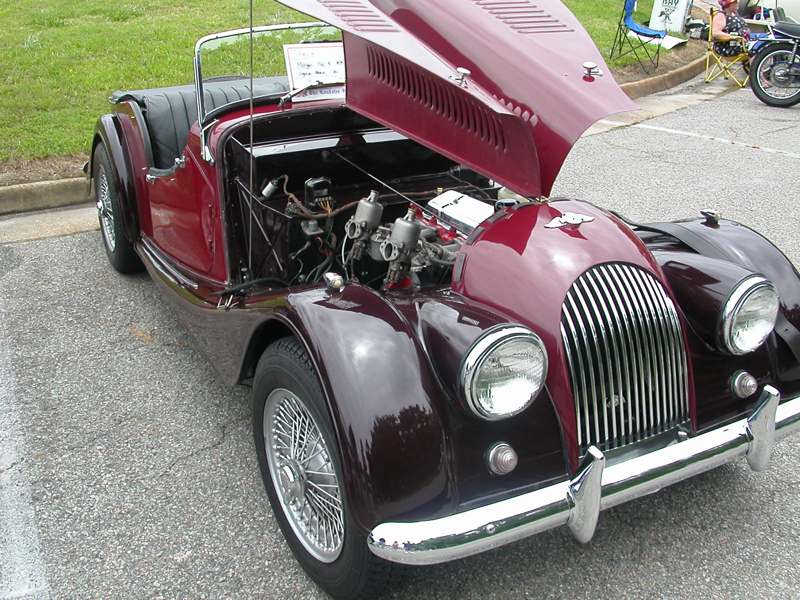 My modern MINI was graciously welcomed...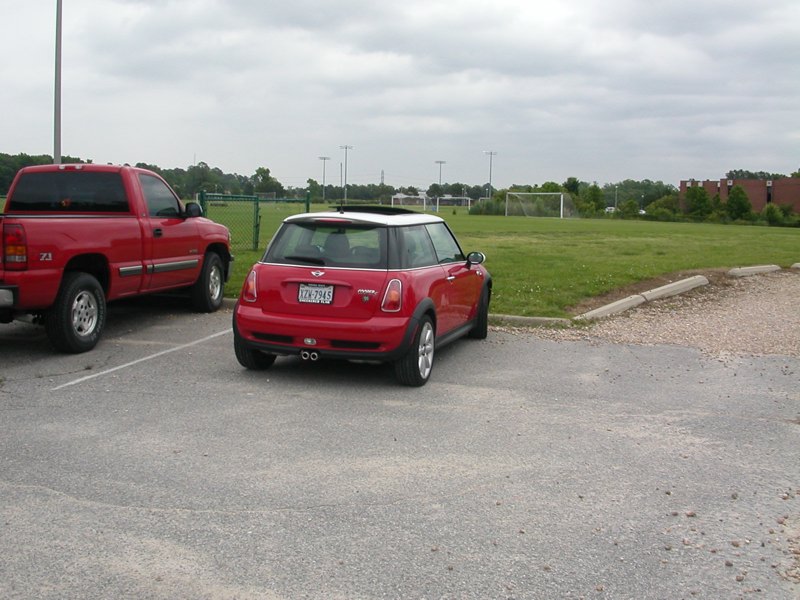 After casing the show and getting a bite to eat, my friend and I took each other's cars out on the local country roads for some fun. Now, mind you, the local roads are nothing like the mountainous, banked twisties I grew up on in East Tennessee, but if you go out far enough, you can find some lovely lonely roads with little traffic and some great turns. My friend drove my MINI and then turned over his 1980 Spitfire for me to drive.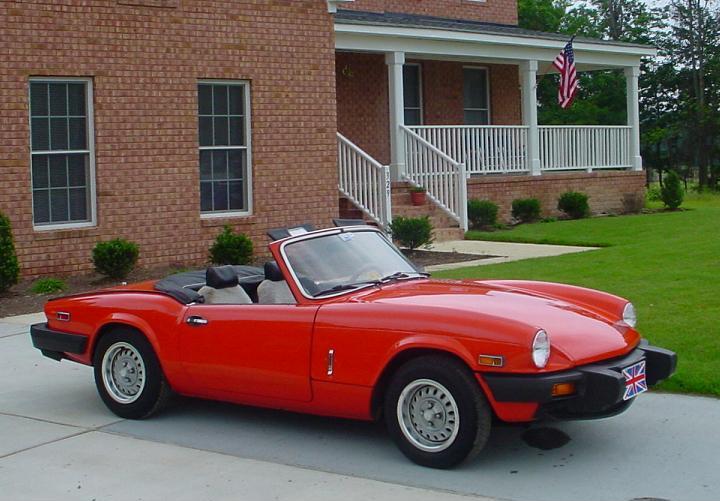 Wow! What a lark! I spent two hours zipping around the countryside with the top down, enjoying the feel and smell of a great British sportscar. My friend and I spent the day driving and yakking about cars, life, loves, and theology. This was the kind of experience I would have paid for like a day at a theme park. The Spit had only 37k on the odometer and was in excellent shape. I had forgotten how well the Brits milked a 78 hp engine for performance. While not having the acceleration of a supercharged engine, the Spitfire was an extremely well-designed car which held the road and manuvered with great authority and grace. I had also forgotten how much fun a ragtop is. Yahoo! Windburn, here I come!