Wartime Rickenbacher Model B Lap Steel

---

All Original Generation 2, 1940-1944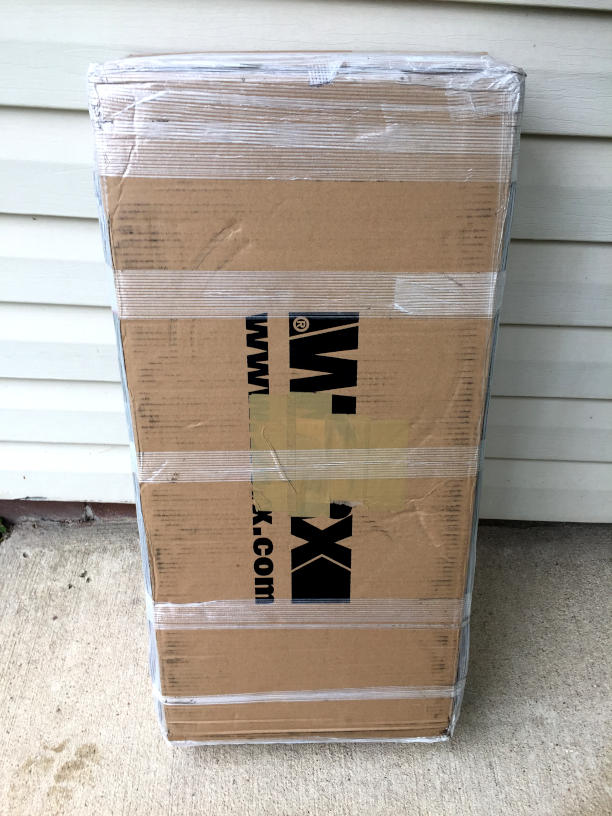 The bomb-proof package from Gary: heavy box, luan, bubble wrap, and strapping tape!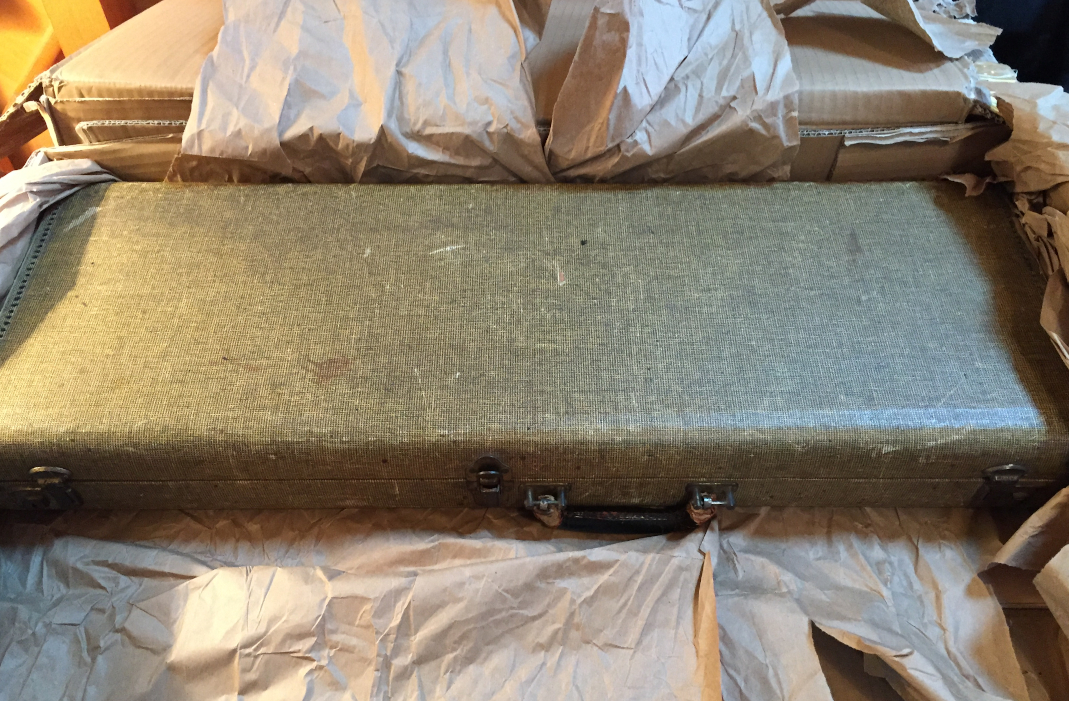 After fifteen minutes of unpacking, the original tweed hard case emerges.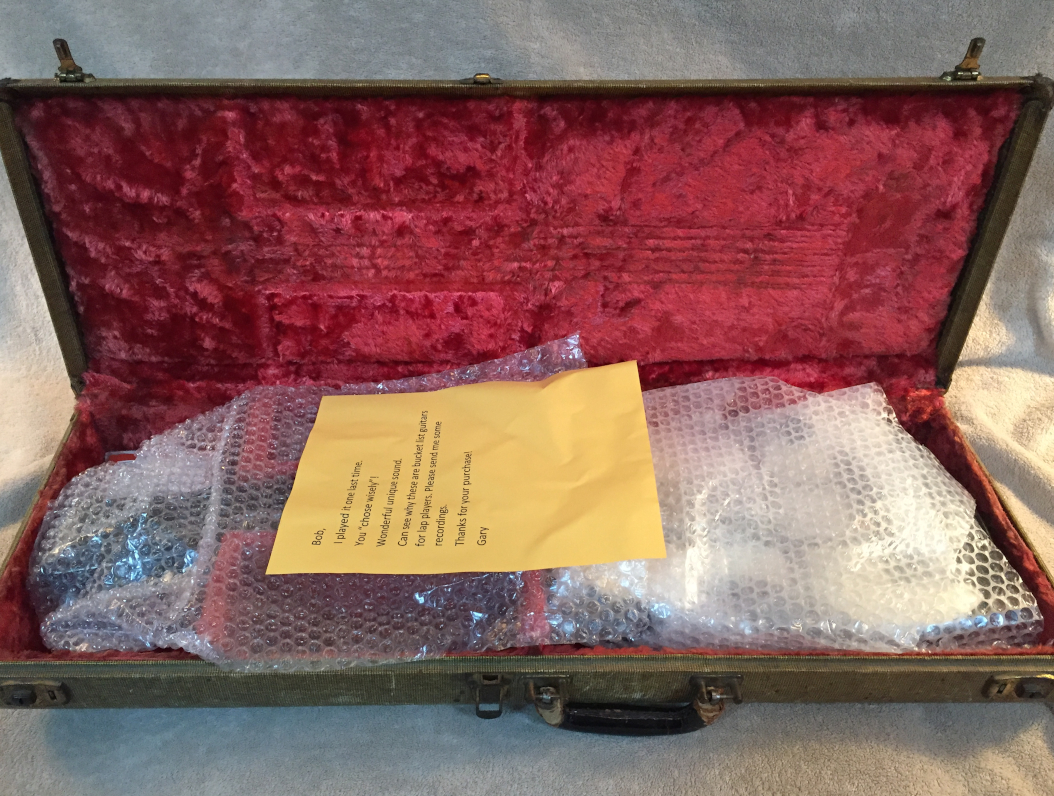 Pop the top and more excellent wrapping protects this classic.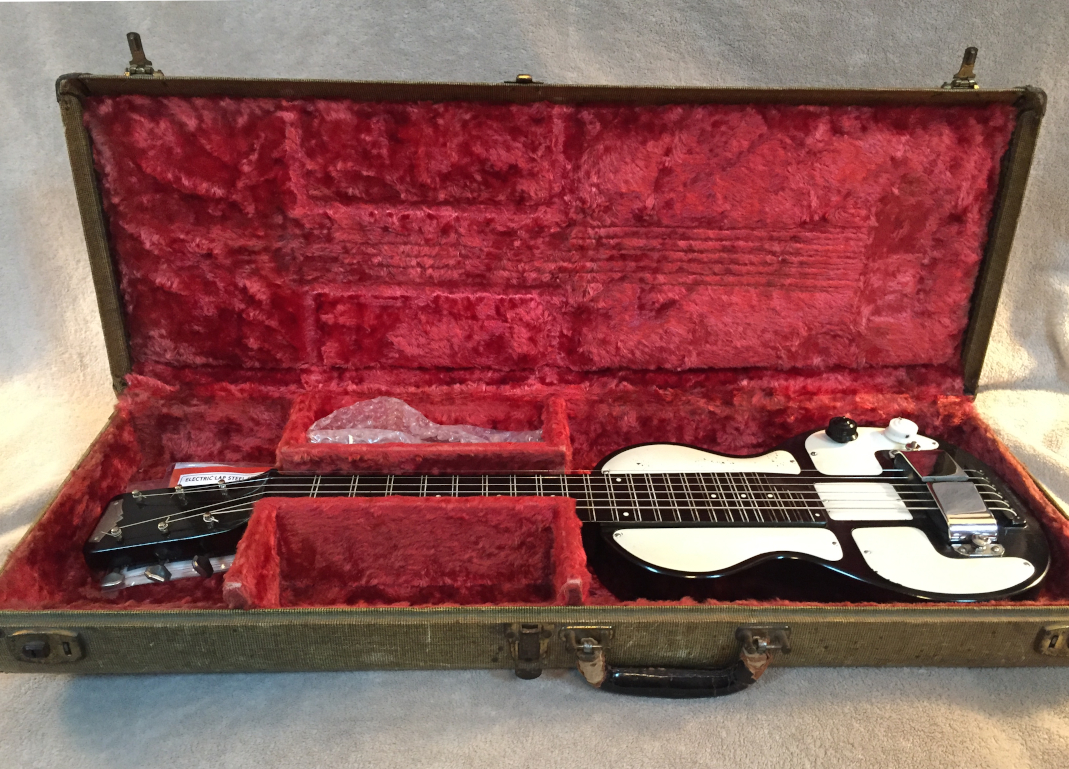 With the "gloves" off: The guitar arrived in D tuning.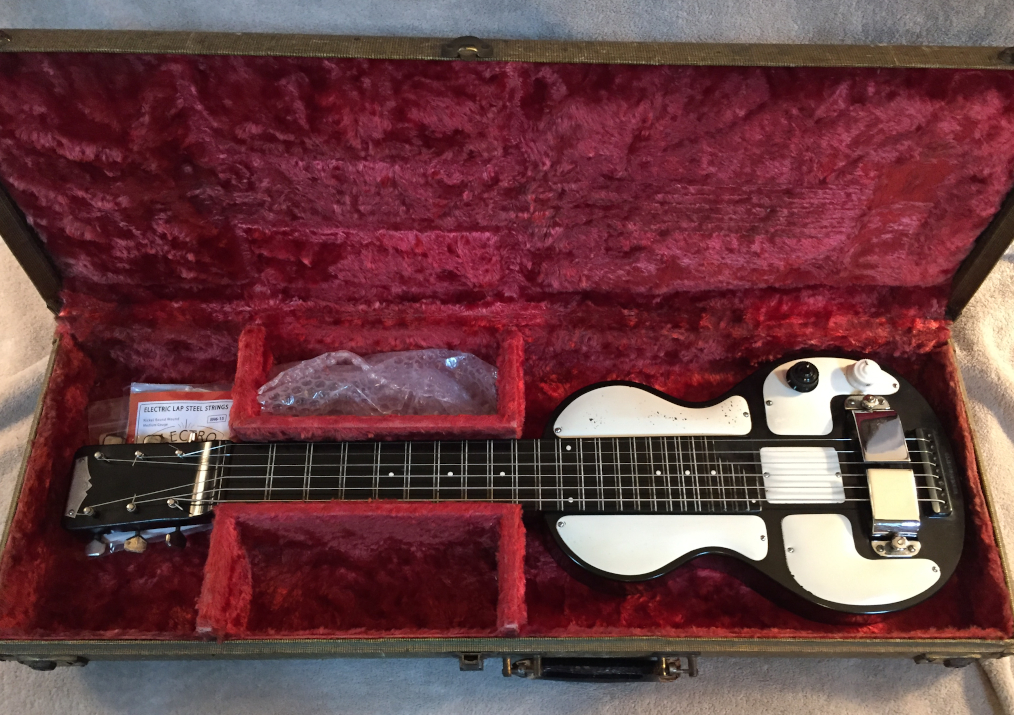 Overhead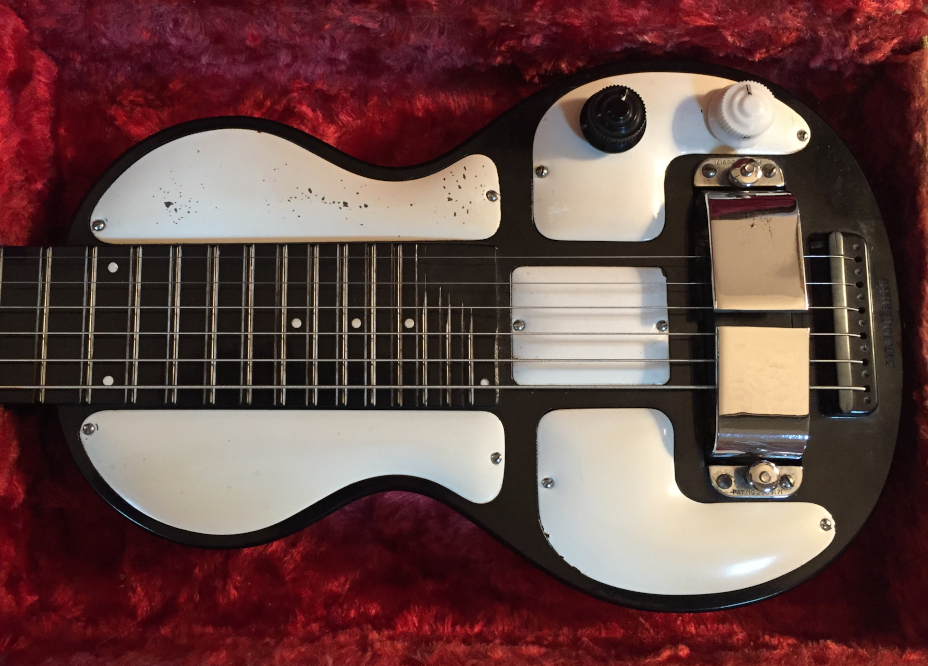 Body: After nearly eighty years of being played by guys with fingerpicks you have to expect some marks.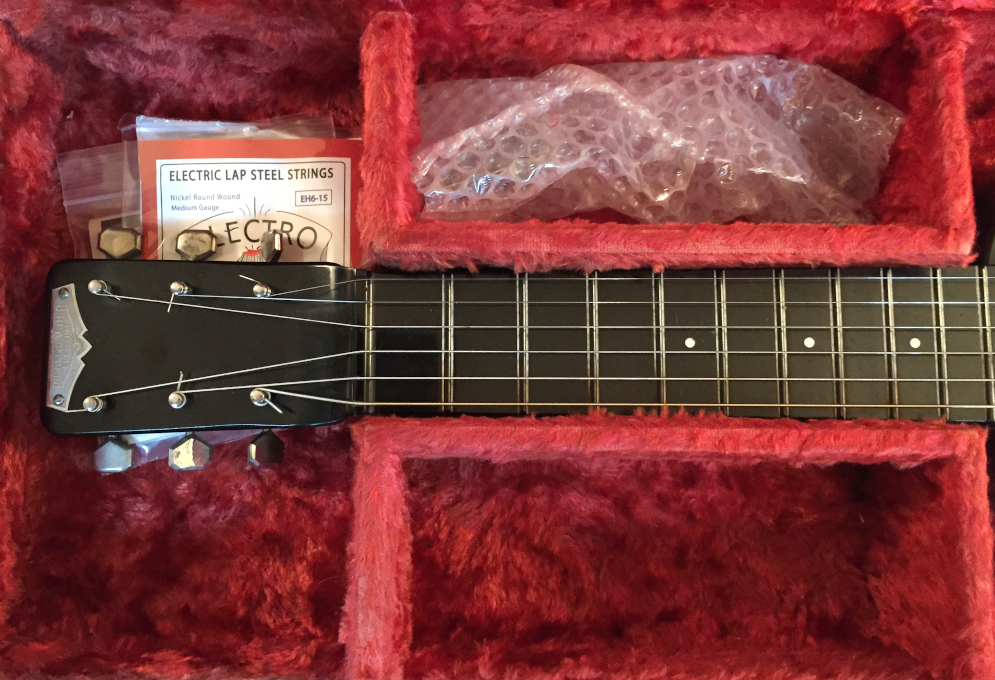 Neck, neck boxes, spare tuning keys, string sets.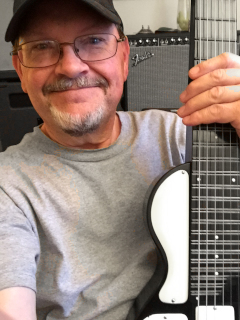 This is another nice guitar that my lovely wife had a hand in.

June 16, 2020



=

=