HRMINIs the Pungo Strawberry Festival Parade, May 12, 2006

---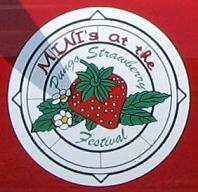 The HRMINI gang met at Sonic on Nimmo Parkway at 8:30 to get breakfast, touch-up their detailing, apply their graphics, and get organized, in preparation for the twenty-third annual Pungo Strawberry Festival Parade. A little background might be useful here. For last year's parade, HRMINIs was represented by five MINIs. This year, we more than tripled that with our eighteen MINIs and Minis. At 8:30 in the morning, we already owned the longest bay at Sonic...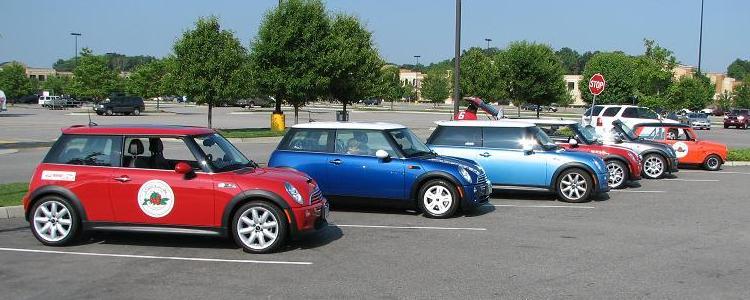 ...with overflow on a second line. Authorities (actually arrival time, hehehehe) split the Red Mafia this time so the largest contiguous group award goes to the Dark Silver Syndicate.





You can bet that wherever there are MINIs, there will be an open hood.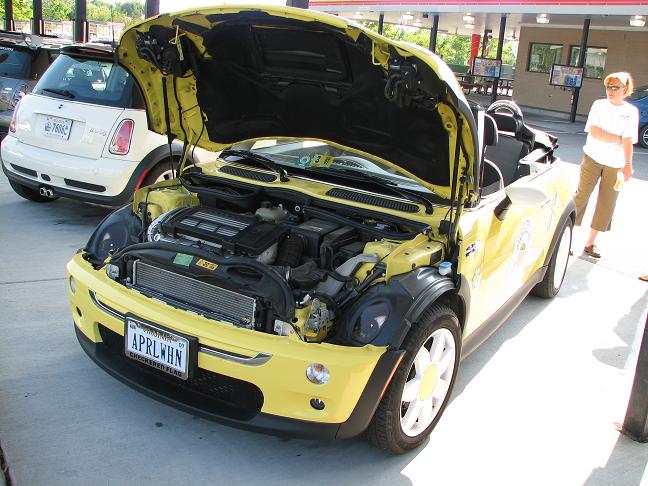 As always, there were MINIs of all stripes (pun intended),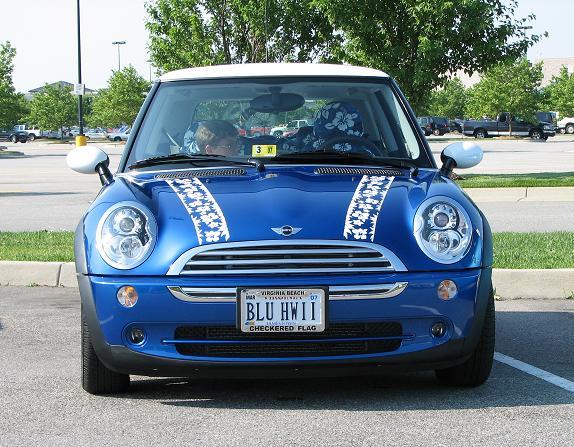 Even checkered ones,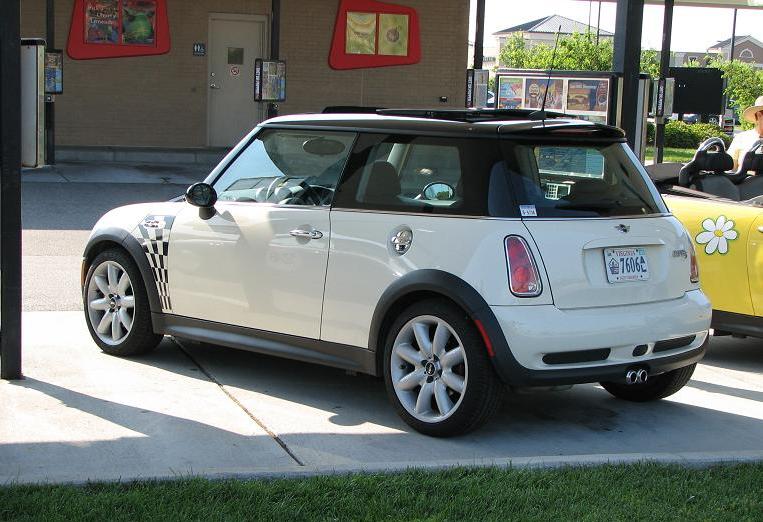 ...and both open and closed motorers.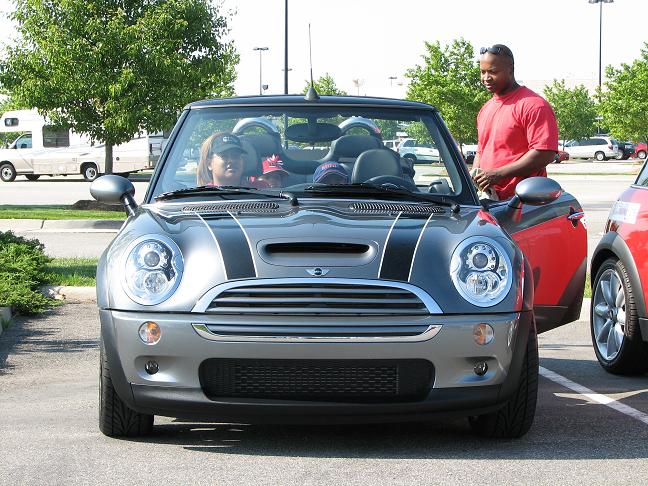 Our latest member joined us for this event.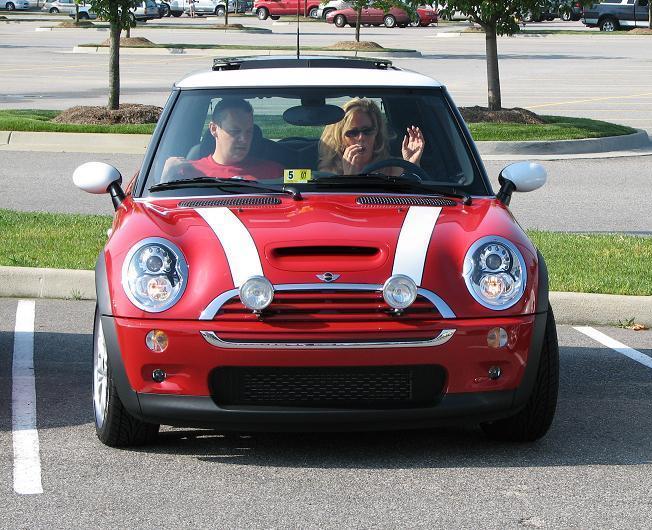 We did plenty of what we do best: Yakking and enjoying fellowship.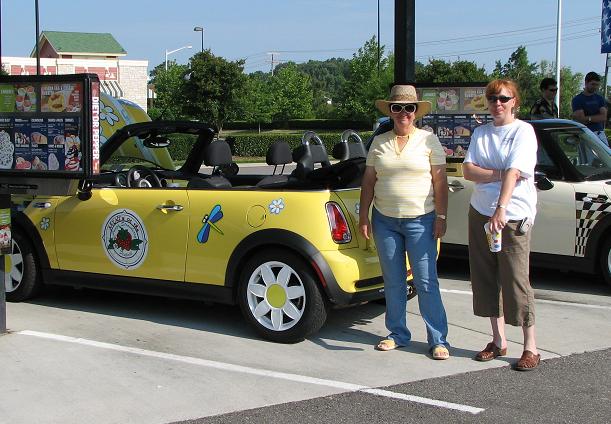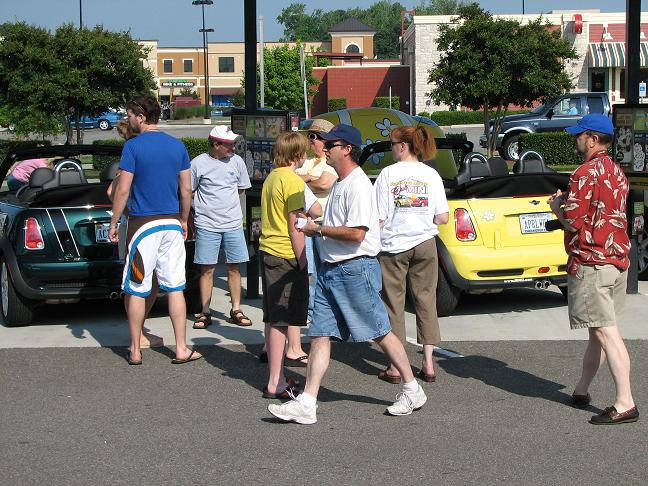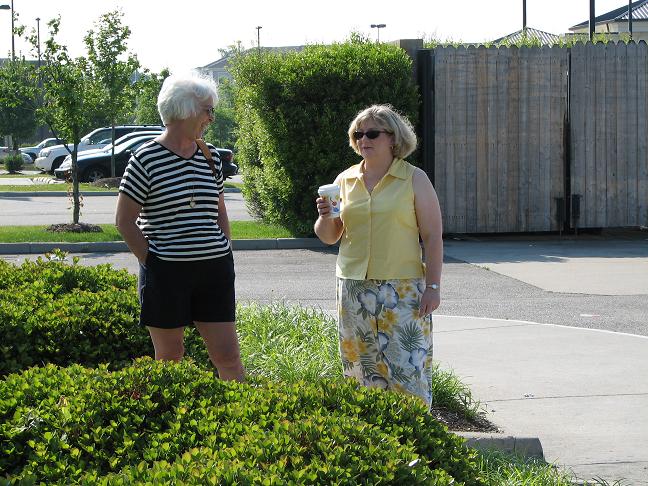 And finally, a beautiful '72 Mini joined us at the last minute.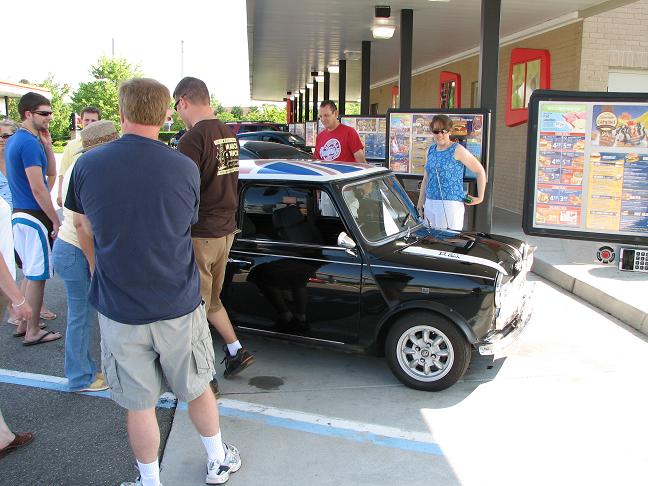 At 9:30, after getting organized with an order for all the colors, and after packing up...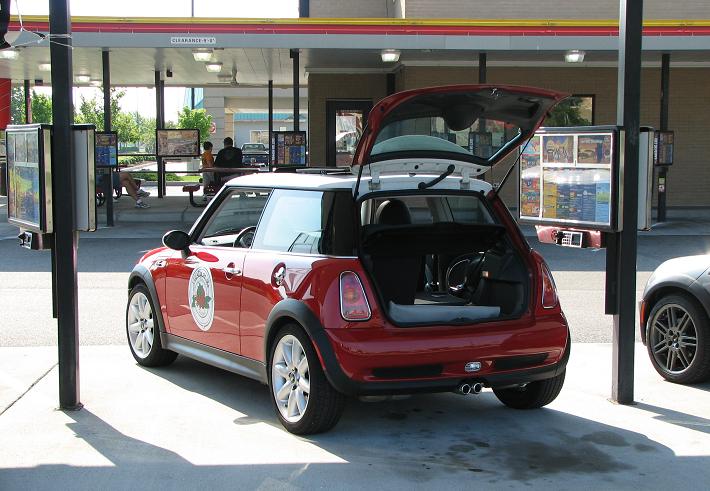 ...we drove off in a motorcade to the Pungo Coast Guard base to marshall with the parade.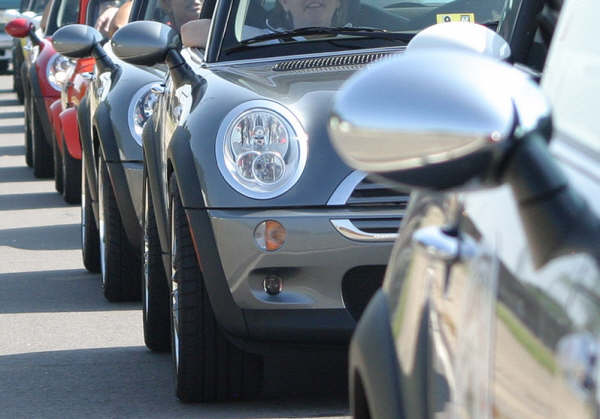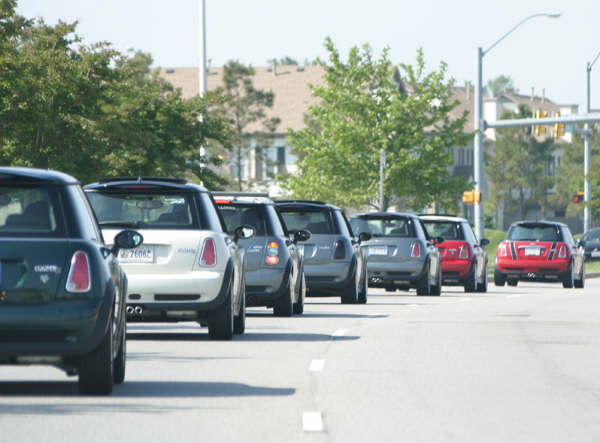 (Last two pics by Scott Hayne (Propak).

For more, go to PAGE TWO

Images by Bob Womack (2nd MINI) and Scott Hayne (Propak)