HRMINIs at the Pungo Strawberry Festival Parade, May 26, 2007

---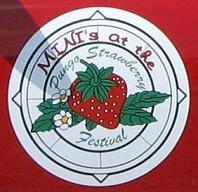 Itís that time of year again folks!

The Pungo Strawberry Festival rolled around on May 26th, and the HRMINIs brought it out again as well. This year was about smaller, something thatís good for the MINIs in some ways but not in others. The Festival committee limited us to ten cars, and that was a moral blow. Then they prohibited throwing candy and beads, and it brought moral to its knees. Nevertheless, on the appointed morning, nine faithful MINIs and a classic Mini assembled at Sonic, an hour earlier than last year, for the parade.





There was the usual topping off of the bio tanks.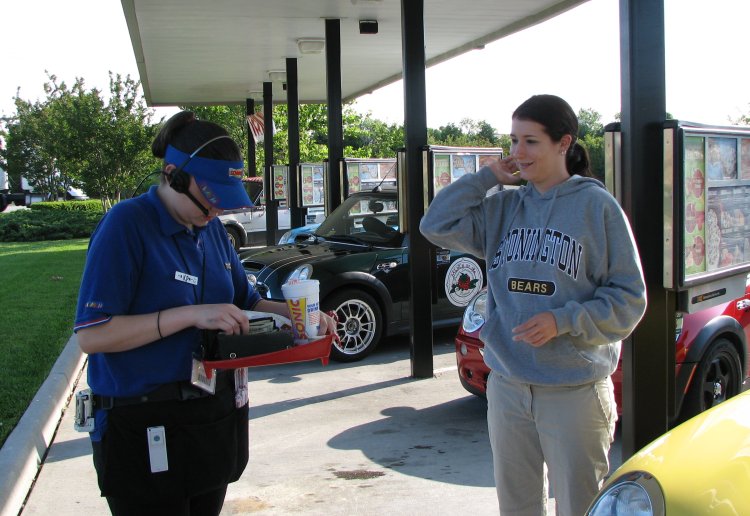 Copious gabbing,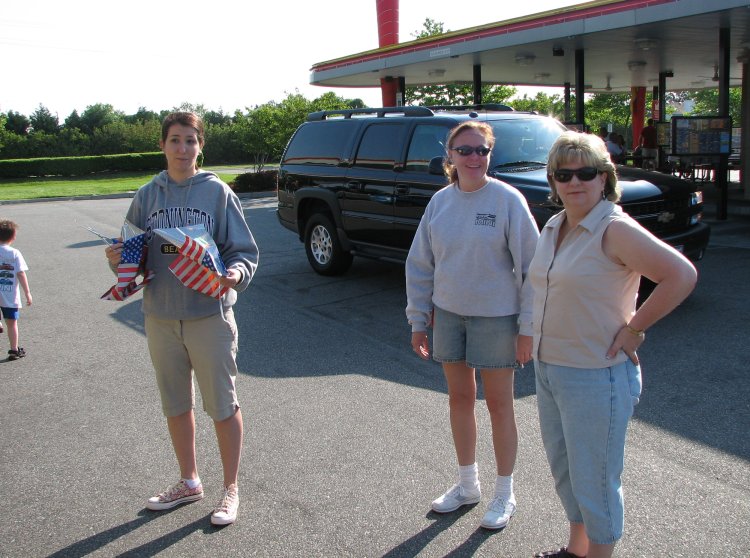 And, as usual, last minute cleanup and detailing.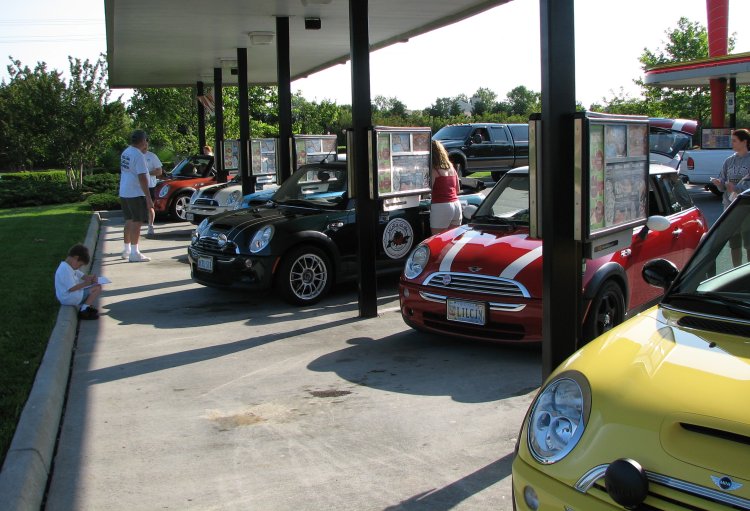 A lucky and opportunistic bird swooped under the Sonic shed and caught my hood just before we loaded up and moved to the Coast Guard Base.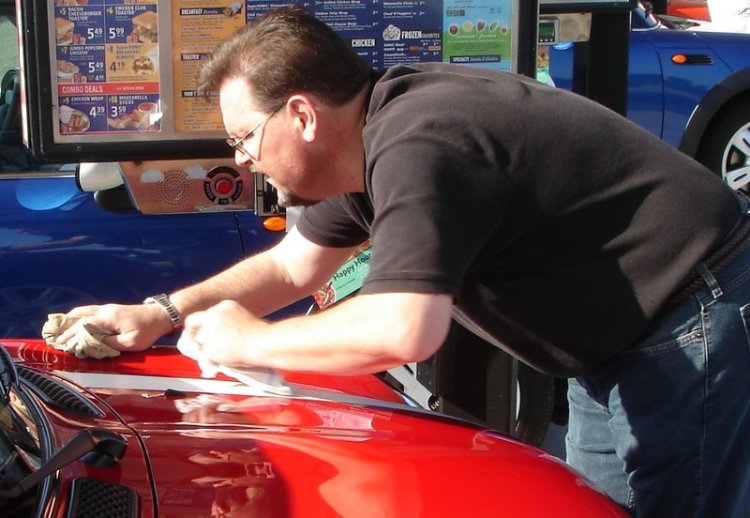 The birds are getting slicker folks! They also caught me two days before, the day before, and right after the parade as well. Thorough, very thorough.

The trip to the airbase was punctuated by a traffic jam and the line being broken up, but we managed to find our way once again.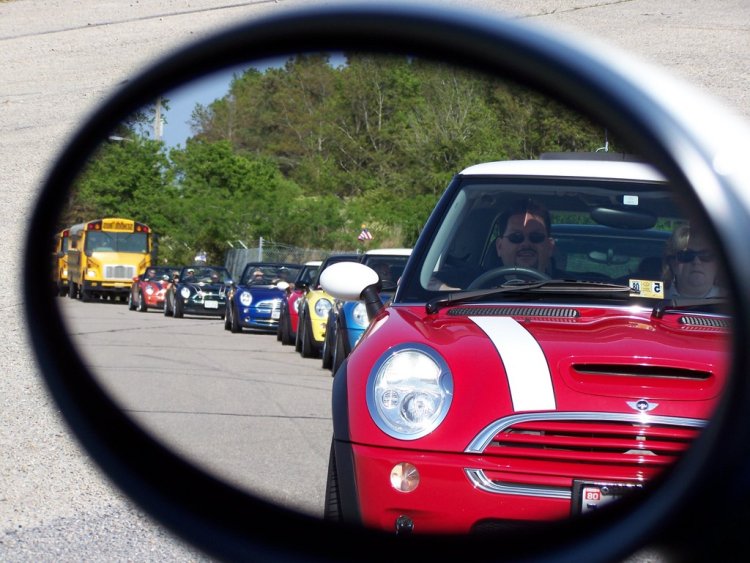 Once at the airbase we were greeted with signs offering $1.00 water and were assigned our own chunk of grass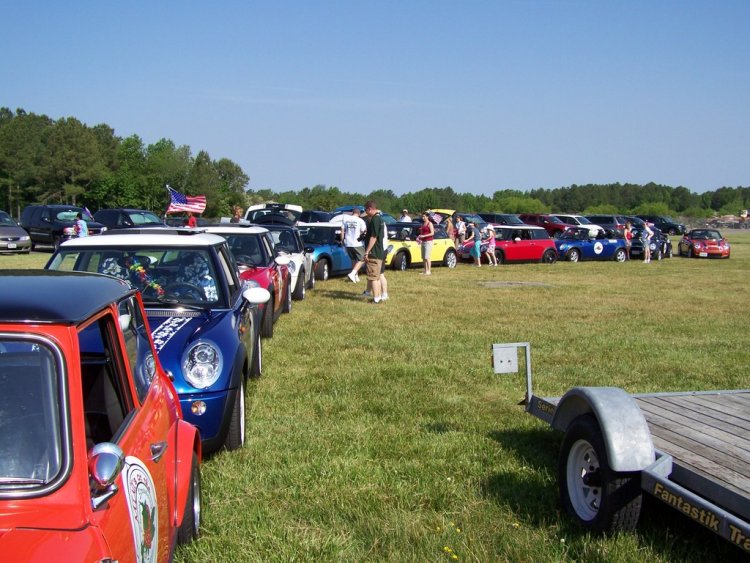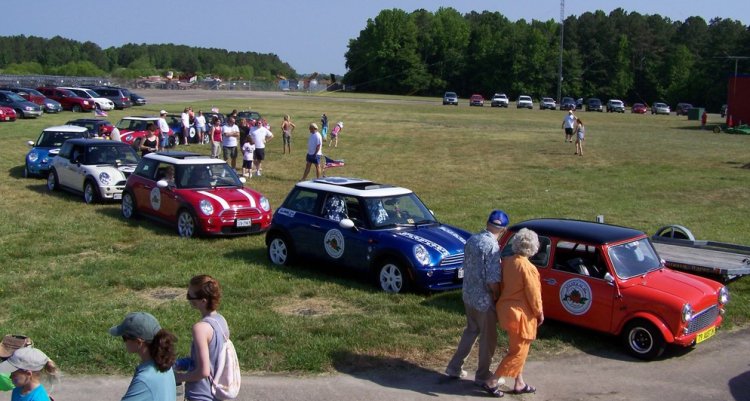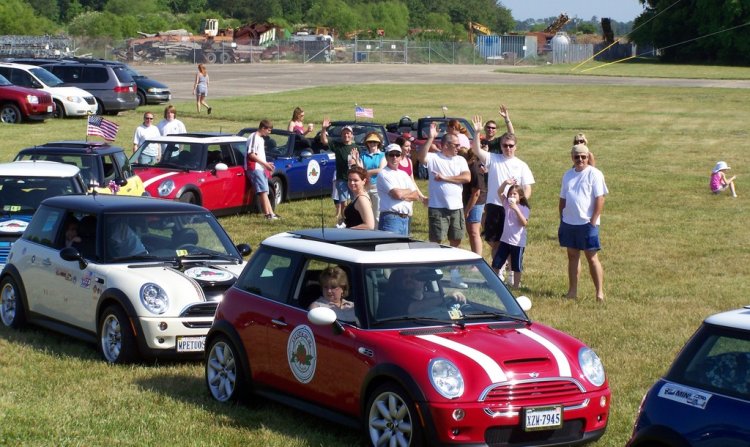 We were situated next to last yearís runway spot and right next to prime real estate.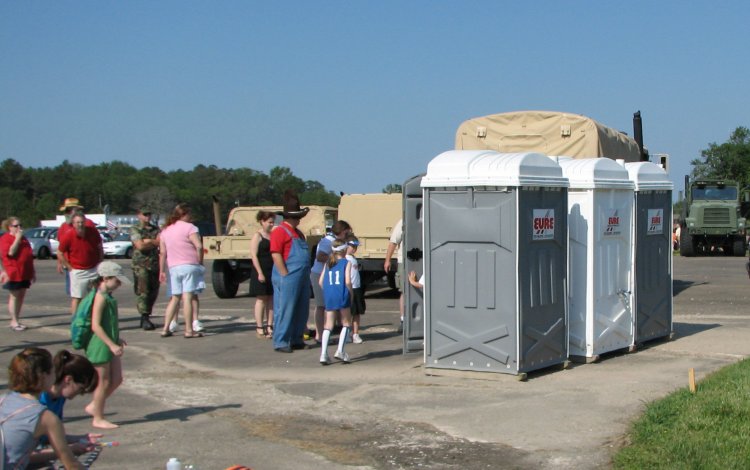 While waiting, there was time for chatting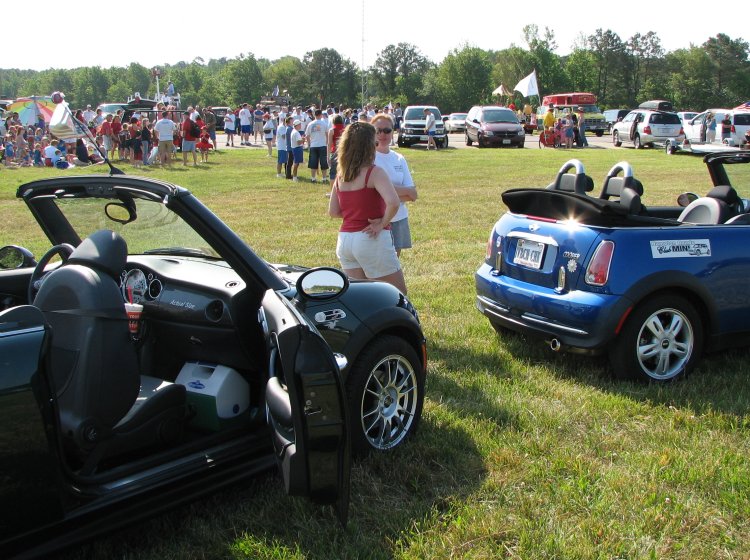 Catching up with MINI friends,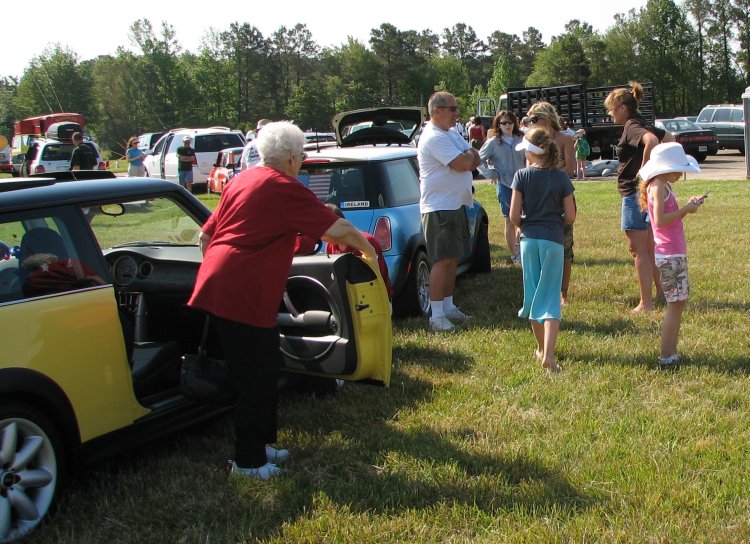 And a group photo this time!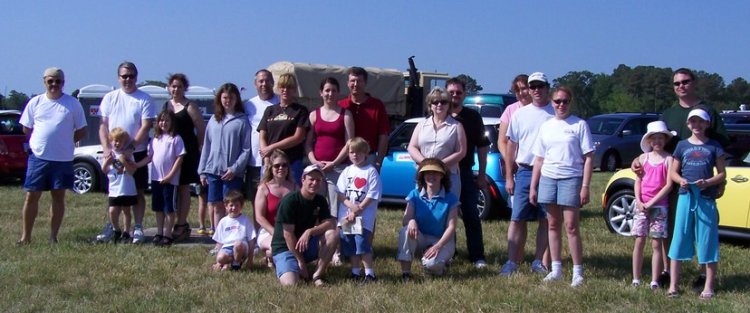 The wait...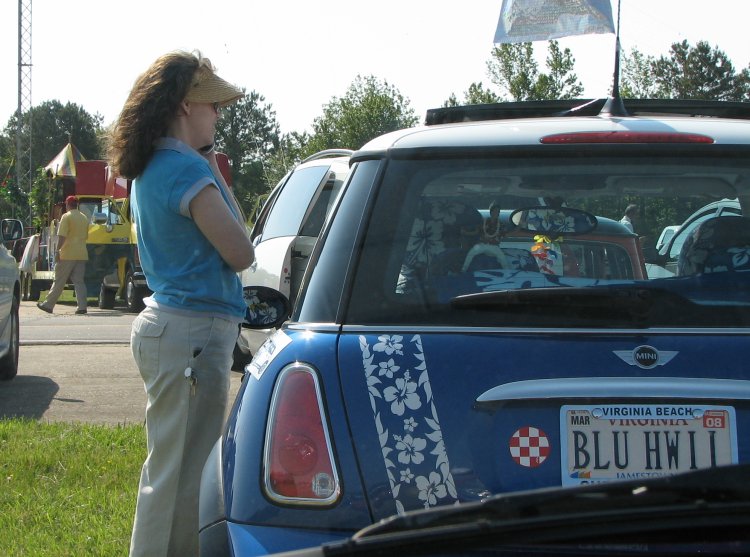 Thank goodness for the hour earlier parade start time that kept the temperatures down. Then it was,



ďLadies and gentlemen, start your engines!Ē



We loaded up the cars, inched onto the pavement, and headed off the base and into the parade.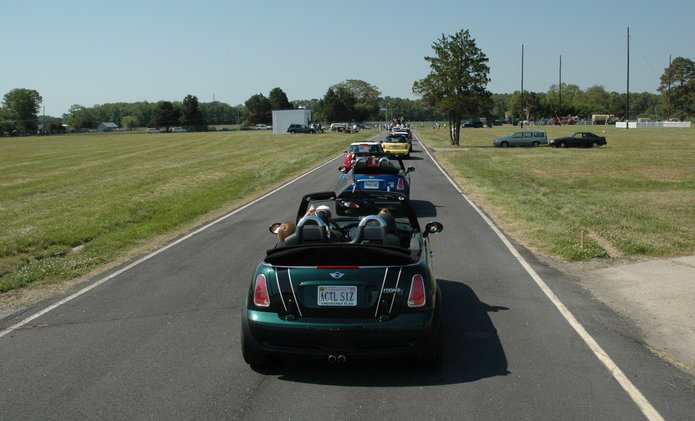 Right outside the gates we were reminded of the new rules as children waited with baskets to catch candy and beads.
A right turn out of the airbase, a short jog,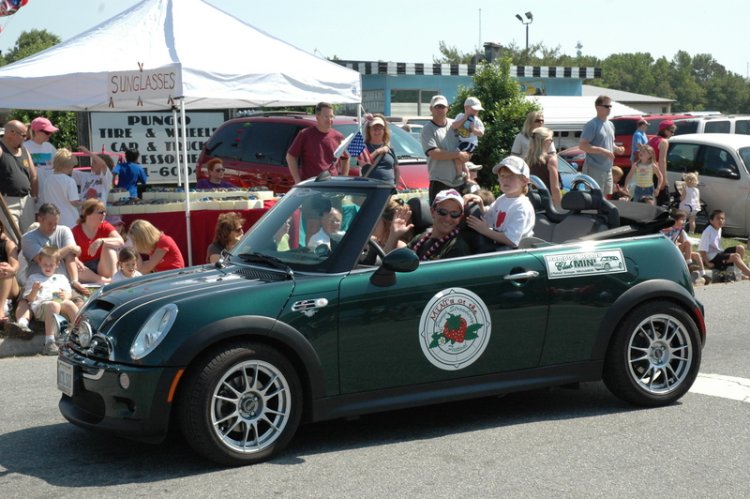 and a left,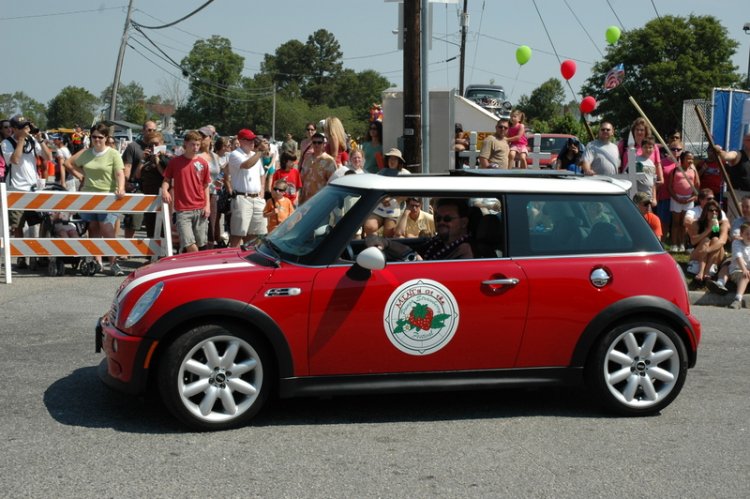 took us onto the parade route.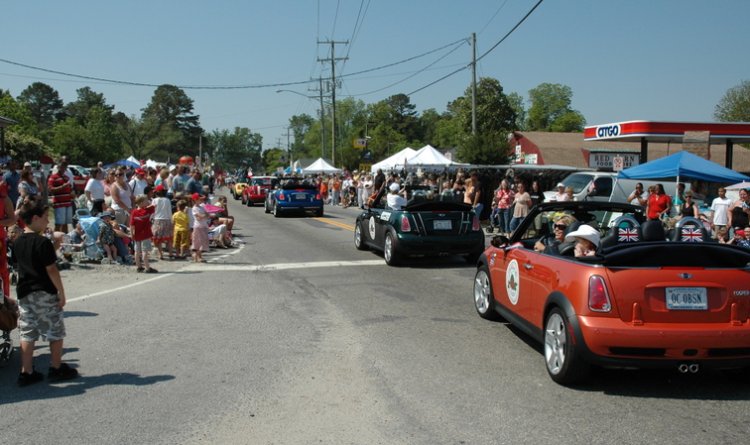 One thing that was noticeably smaller this year was the police presence. As a result, parade-goers milled up and down the parade route and cut between the cars continually. It became a full-time job to avoid the pedestrians and families with strollers, often walking with their backs to traffic, so I didnít get any pictures from the route. Some others did: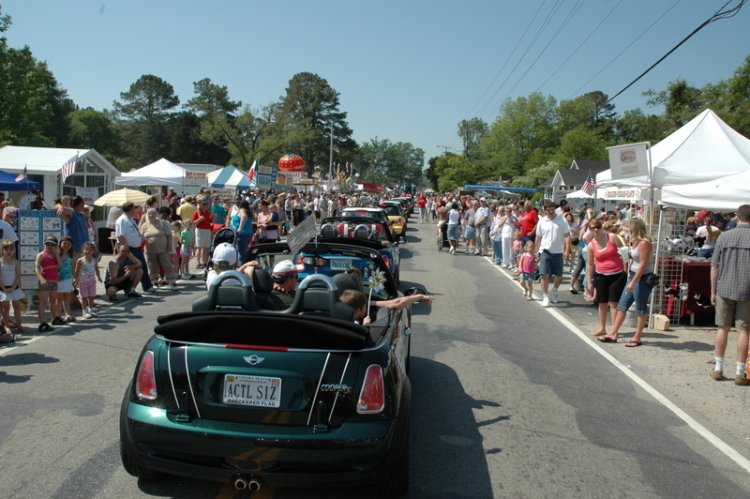 Hereís our approach to the reviewing stand (on right):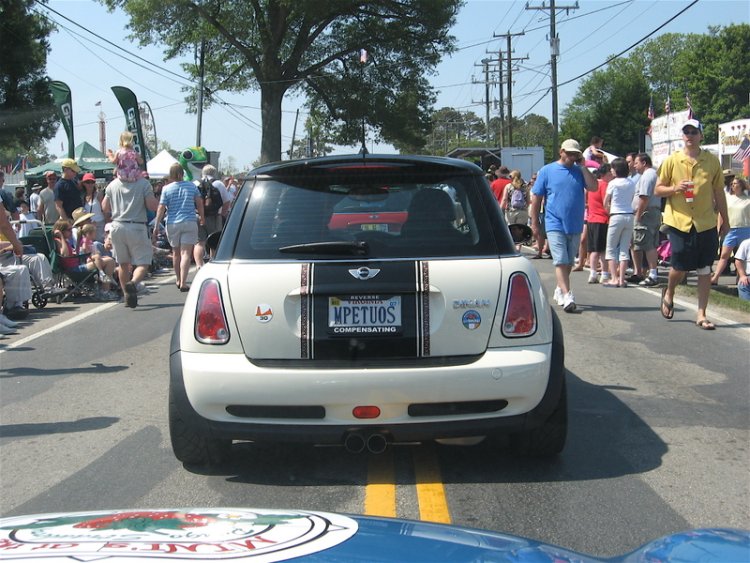 At the end of parade route, Larry jumped out of the O.C. and grabbed a shot: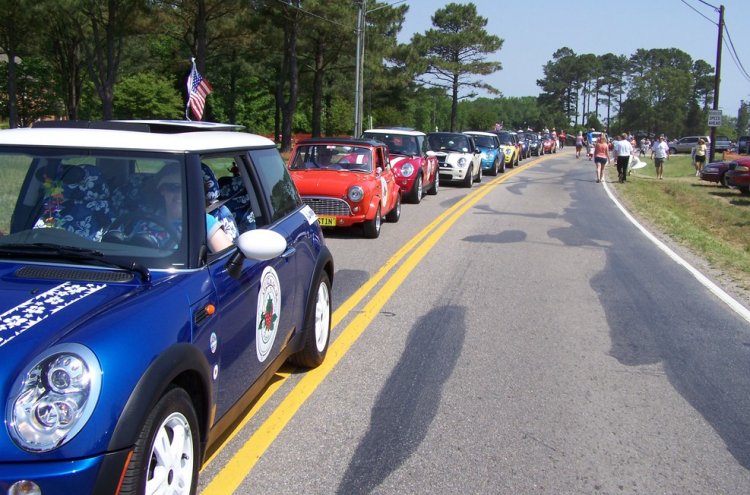 Hereís our participation trophy: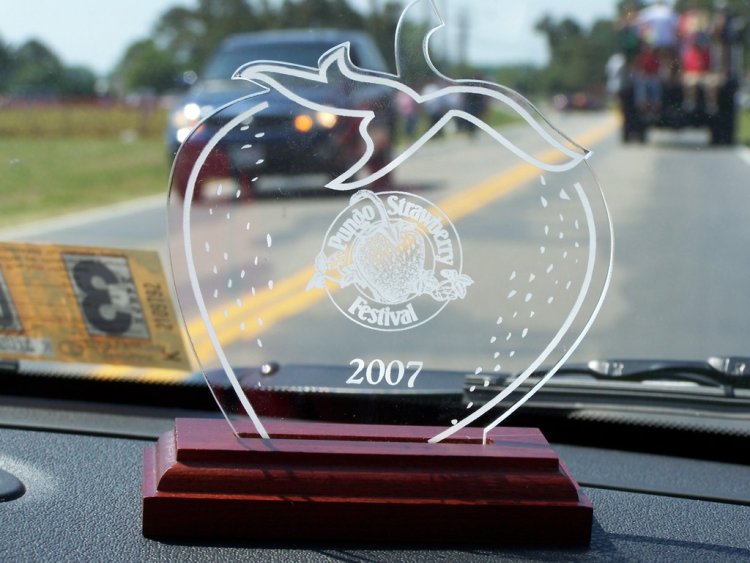 From there, it was another stuttering run to our standard post-parade meeting grounds, Jakeís BBQ, for some ribs and fun.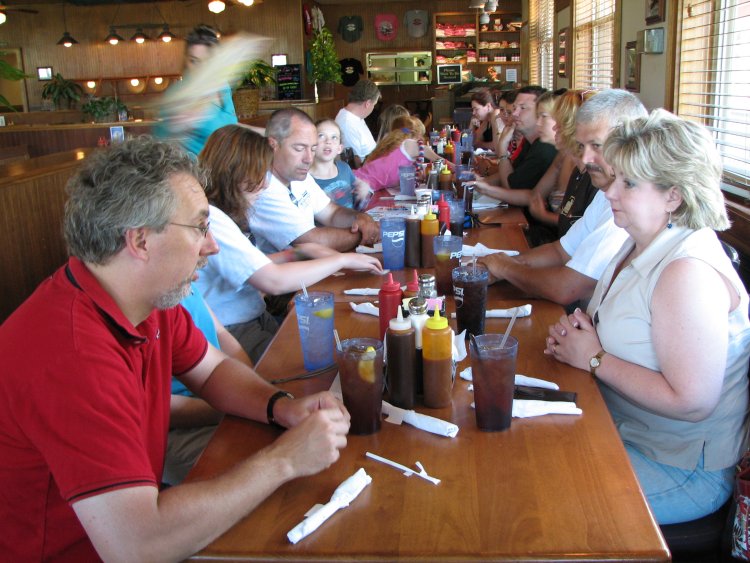 Yahoo! Larry tells us we won third place for a motorized unit. Not bad for our pared-down gang, eh?




Pics by 2nd MINI, Shawn (DSC),Larry (Glassdarkly), and ZipZip. Good work, gang!!!