Bugera V22 Infinium

---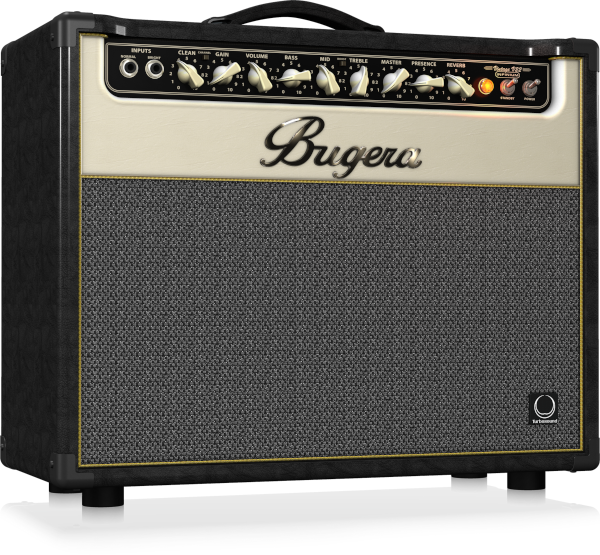 08/06/2022
Oh my gosh, do I need another amplifier? Why do I need another amplifier? They are fair questions. While I already have a Fender Champ and a Gretsch 6150T amp parked at the studio, I have also been looking for a more full-featured amp with some character to leave there. After hearing glowing reports about the Bugera Vintage line and that their V5 Infinium was being discontinued, I began doing some in-depth research into their line with the question in mind: Does inexpensive automatically mean bad? Looking at their Infinium Series, I found myself focusing on the popular V22 Infinium due to its sound and features. The YouTube videos sounded great and then a V22 popped up at the local Music-Go-Round used gear store, so I went down to check. I typically leave my money at home on the first visit to a store in order to prevent impulse buys. However, knowing that this example was in really good condition and could easily be snapped up by another customer, I carried my little cash guitar fund with me. I did leave the envelope hidden in the car as a deterrence against my own impulses. So, what did I find?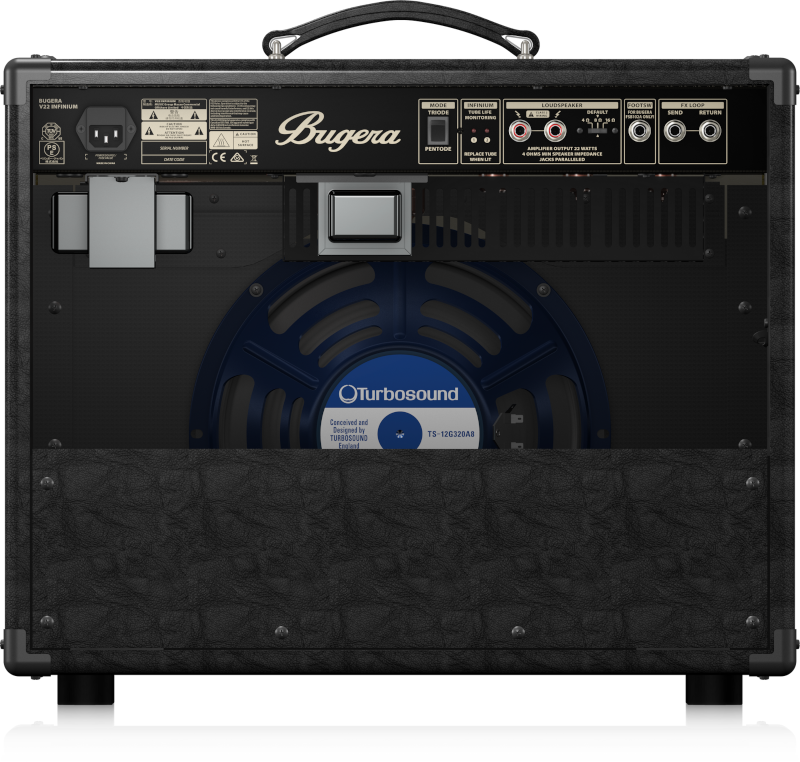 PHYSICAL DESIGN
The amp is built like a tank with the cabinet constructed of medium-density fiberboard and furnished with a heavy dog bone handle and tough corners. It is respectably weighty at forty-two pounds. Around back, the lower third has a backplate covering it. The tubes, two EL84s and three 12AX7s, live in the usual EU-mandated cage to protect me from myself. It is secured by four screws at the corners. Between the cage being black and the amp's lack of a reverb bag (the reverb is digital) it can feel a little lonely inside. The one caveat is that it is built on printed circuit boards and has PC-mounted tube sockets. Well, you can't have everything at low price, but PC construction makes for a far more consistent production run. The provided two-button footswitch is built into a nice, heavy metal box and switches the channels and reverb.

We are used to less-expensive amps having a certain visual drabness, but this amp has an attractive visual design that channels a Matchless amp. The color scheme starts with black and cream semi-smooth Tolex (Bugera calls it "leatherette") with a texture that reminds me of my Mesa Express, it adds a black control panel with cream trim and cream chicken head knobs, and finishes off with navy sparkle speaker cloth, gold piping, and a massive, eye-popping chrome logo that is reminiscent of Bogner amps. This is one of the best-looking amps I've ever seen, bar none. I mean, we are talking about black boxes here, but this one looks like the product of a new automobile brand trying to make its mark - the nice visual touches make the amp attractive and show some pride. At 17.8" x 22.5" x 10.6", the V22 is slightly larger than the equally-powered Mesa Boogie Express 5:25 1x12" by a couple inches each direction but is lighter by three pounds. It is much smaller than the 22 watt Fender Deluxe Reverb 1x12", but at 42 lbs., it is the same weight. It is considerably larger than a 12 watt Fender Princeton Reverb 1x10" and ten pounds heavier, but is less expensive than all of these amps by a half or more.

If I may, please let me wax rhapsodic on a particular high-tech development in the Bugera line: For years, guitarists who have owned multiple amps have suffered from amp feet that were always too short to allow one amplifier to be securely stacked on top of another and clear the handle of the lower amp. The handles were always too tall and the feet too short with the result that the top amp would teeter on the centrally placed handle. Those who suffer from the scourge must keep short scraps of 1x3" wood to place at each end of their lower amps to allow the upper amps to sit securely. Now, in a brilliant triumph of technology, Bugera has equipped their amps with thick, one-inch tall rubber feet that do this for us. It is ridiculous that it took eighty years, but the technology has finally arrived. Huzzah!!!



ELECTRONICS
Bugera describes this amp as a "Class-A push-pull amp." Even though I've studied the amp classes, this gets a tad confusing. Bugera says that Class A-B that is typically used in two-power-tube, push-pull amps routes half-wave signals to each of the tubes, with one pushing and the other pulling from the zero-crossing point to create the full wave. While one tube is passing audio, the other isn't. By contrast, Bugera says the phase inverter on this amp breaks the signal into two out-of-phase, full-wave signals that are each single-ended and always on and are each amplified through an individual output tube. They are then combined to make the final Class-A signal. Between that and the choice of output tubes (EL84s), the result is a crisp, bright sound, even when driven.

The Infinium Tube Life Multiplier Technology automatically biases each power tube based upon its current needs. That means it follows the life of the tubes and adjusts the bias to suit the condition of each one. As a result, it is said to dramatically increase the life of the power tubes. An LED on the back lights up if the tube corresponding to it is reaching the end of its life, warning you to replace it. The front panel pilot light will blink if the tubes reach the point where the amp can't function. Interestingly, because of the system's automatic biasing, you can grab whatever output tube that is available and plug it in. According to Bugera you don't need matching sets. Oh, and by the way, don't be surprised when you switch on the power switch and the light doesn't turn on for a second. It is a tad disconcerting but you get used to it. I'm guessing it is an LED or a neon bulb.




There are two tube power modes: Pentode and triode, switched by a rear-panel rocker switch. Perhaps you could think of pentode mode for more glassiness and power and triode for smoothness. Triode mode also reduces the output level. One anomaly of the design is that the amp doesn't have a panel-mounted channel select LED to tell you which channel you are on. The channel select button is a momentary logic switch, so no clue there, either. However, there is an LED on the footswitch that lights up when you select the dirt channel via font panel or footswitch. You just learn to look there.

The amp offers two parallel output jacks with the combination switchable for 4, 8, or 16 ohms.

THE SOUND
The v22 has a beautiful-sounding clean channel with a glassy, sparkly upper end that can even make a dark Gibson guitar sound sparkly. Given the manufacturer's description of the amp being class-A push-pull, perhaps we know where the sparkle is coming from. The clean sound seems somewhere between Matchless and Vox. The bottom end isn't overwhelming. On other amps, I've been used to pushing up both midrange and treble controls to get my sound. By contrast, this one wants a more moderate application of those controls or the bass becomes a tad shy. There are two inputs, Normal and Bright, that are shared by both clean and dirty channels. The main difference is a slightly reduced bottom end on the Bright channel, allowing the high-end to shine. Bugera suggests you use the Normal for single-coil guitars and the Bright for humbucker-equipped guitars. Franky, because the bottom end of this amp is very moderate, I like the Normal input for both types. When the Clean channel is wound out, a typical humbucker will gently push the channel into a very gentle, very pretty chimey sound, good for strumming. I wouldn't even call it crunch. A hot humbucker will get you into very gentle crunch range. You'll need to visit the dirt channel for anything above that.

The Presence knob changes the amp's character dramatically over its travel. Speaking of Presence, you do know what a Presence control does, don't you? While tone controls live in the preamp and control gain at specific frequencies, the Presence control lives in the power amp. Increasing the Presence control lowers the negative feedback in the treble region of the amplifier's response. As a result, the power amp becomes brighter, it distorts more quickly in the treble region, and can't control the speaker response in that region as well, giving the amp a hairier, wilder sound.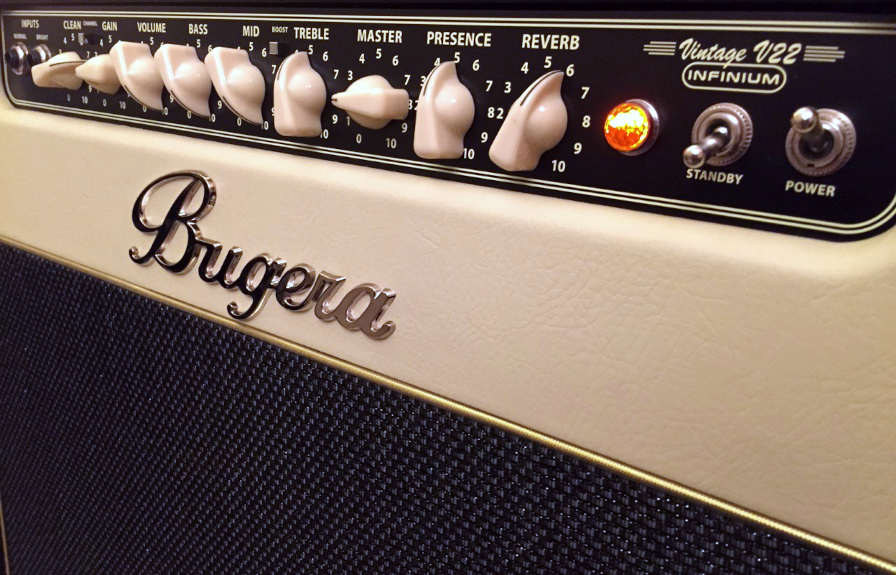 There are Bass and Middle controls that are quite gentle in their effect and a Treble control that is more dramatic. There is also a midrange Boost button centered somewhere around 5k that will allow you to cut through a mix. The amp does have a bit of the classic channel-switching problem with an amp that has a single, shared eq - a pretty, bright clean will be paired with a bratty dirt; if you choose a smooth dirt, you will get a duller clean. Though with most amps that can make things difficult for live work, on this amp, a compromise can be found because the dirt channel is voiced with a little less bass and treble. That's probably meant to naturally tame the distortion a bit. The sound here is of classic rock distortion that falls somewhere between Vox and Marshall, based upon your EQ and Presence settings. From what I can tell, the power amp uses lots of negative feedback which makes for low self-noise. I'd expect that from a German-designed amp because the German engineers do love their precision and performance. However, a side effect is a short transition from clean to distortion. The edge of distortion sounds tend to "blat" on the transients, yielding a bit of a distorted initial transient followed by a much cleaner sustain tone. The class-A overtones show up as well. You can pull back on the Presence and treble to reduce the "hair." However, at moderate gain levels in triode mode, the crunch channel does mellow out quite well. Get yourself a compressor and the amp can offer a nice, lower-gain singing sustain at gain levels below ten o'clock. Otherwise, dive into the gain to get it to sing. I find myself pushing up the channel volume control and holding back on the gain. In fact, you'll probably want to do that to balance out the clean and crunch channels The amp's sweet spot begins at louder bedroom levels. You can play it in the bedroom, but the family might be sharing your playing. The amp also takes pedals well. What the heck does that mean? I've used it with a Tube Screamer, a compressor, and a delay, and all worked well. With the pedal's Tone control turned down, the Tube Screamer helps the amp offer a smoother distortion than running straight. Here's a serving suggestion: Set the clean channel to a nice clean and the dirt channel to a nice crunch. Add a boost or drive pedal to push the dirt channel into singing sustain. Alternately, you can use a compressor with a little boost to push the dirt channel into singing sustain. By those methods you can end up with all three typical sounds needed for live work.

The onboard digital reverb is quite nice. It can be run quietly in the background for a little sustain without being too obtrusive or can be brought up for surf. I find that my background settings run between twelve and one o'clock on the dial dependent upon whether I am playing clean or dirty. As you get above that setting you'll notice that the reverb doesn't have a very long tail. It doesn't exactly emulate the Fender surfy thing. Nevertheless, the louder settings are still quite useful. I had wondered how a digital circuit would survive in a warm tube amp but I've discovered that the amp runs amazingly cool. I imagine the reverb circuit card is located away from the tube cage to stay as cool as possible. Another little detail is that the series loop on the back of the amp is fed at guitar levels rather than at line levels so well-mannered guitar pedals will go great in the loop.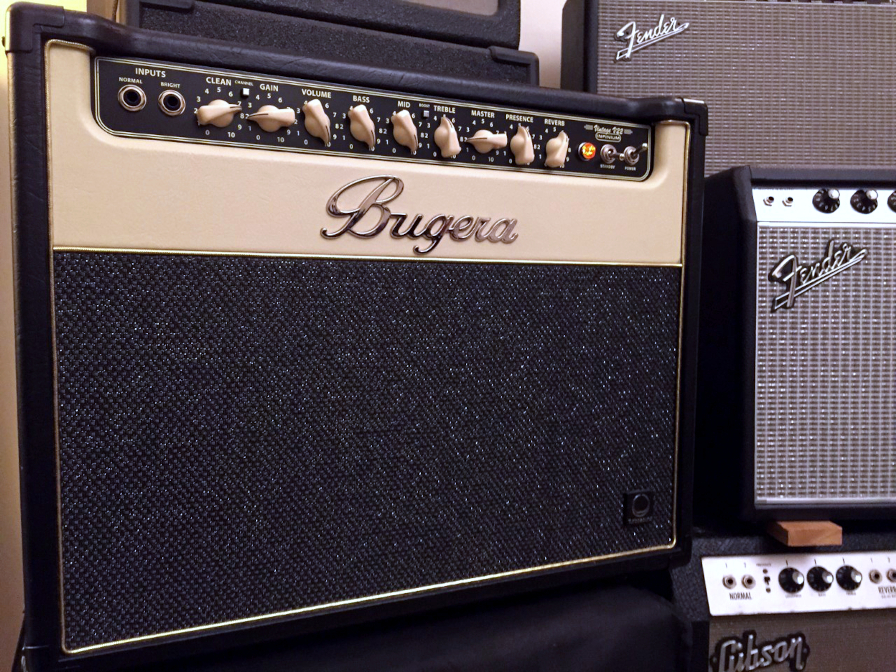 Click to embiggen



THIS EXAMPLE
The date code on this example is November of 2016. The things I checked as I went over it were: all functions worked, the pots were absolutely clean, the transformers showed no sign of overheating, the Tolex was near perfect, the speaker cloth was taut and clean, and the speaker and wiring were original and in good shape. I made sure this amp was the Infinium version with the amber pilot light because the early version with the blue lamp had some teething problems. The Infinium LEDs weren't lighted, meaning that it had good power tubes. I ran it quietly and loudly, listening for background noise, rattles, and buzzes. I checked it out at the store with both a Les Paul and a Tele. Many amps take on an entirely different character between single- and dual-coil guitar types, loving one but hating the other but this one worked with both.

CONCLUSIONS
There are no perfect amps out there but there are certainly standouts. This amp is a quite the standout by virtue of its amazing quality and sound that are delivered at an amazing price. At the time of this review the Bugera V22 Infinium was available at the big box stores for $499.99. My pristine used example was priced at $319.99 but I had a $20 coupon from Music Go Round that brought it down to $300. In my opinion, the amp is the equal of amps that cost at least two times that, maybe more. It certainly doesn't take a back seat to my "name-brand" amps in any way. Bugera is owned by Behringer, and Uli Behringer has built his empire on the concept of offering great gear at a great value. This amp is by no means an exception. Though six years old, this example looks to be a closet find; it is that clean. After an hour of working it over in the store I happily plunked down my money and took it home. I've spent two weeks learning to drive the thing, using Gibson Les Pauls, an SG, an ES-335, a Fender Tele, a G&L S-500 Strat, and a Sterling LK100D Super Strat.

I'll repeat my critique of Behringer's owner's manuals: they are designed to include nine languages. That's fine, but the way they execute it is weird. Firstly, every page contains three or more languages and each page is reproduced immdiately following the first with the other other languages inserted. This means you are constantly jumping over pages to continue the dialog. Secondly, diagrams are set up with their legends repeating in multiple languages. This forces each page to contain very little content and forces additional content off to another page. Coupled with the page reproduction mentioned above, it means you are constantly hopping from page to page and over pages in languages other than your own in order to follow the narrative.

Another critique I will offer of Bugera and the Behringer range of products that share a website is that I can find no phone number for instant support. The website is a typical huge corporate labyrinth seemingly designed to isolate the customer from their customer support people, which seems to be the modern corporate model. That is unfortunate because a little personal contact goes a long way to customer loyalty. An email question to the company ("I don't see the dust cover for the V22 offered at a U.S. seller. Can you tell me where to get one?") via the website form was answered within an hour or so but it referred me back to the website. My question wasn't answered.


SPECIFICATIONS
Design: 22 watt, two channel, channel switching amplifier
Tubes: Two EL84 power tubes and three 12AX7 preamp tubes
Power Modes: Pentode and Triode, switchable by rear-panel rocker
EQ: Shared 3-band with latching midrange boost switch
Speaker: 12" Turbosound TS-12G320A, eight ohms, 80 watts
Inputs: 2 x 1/4" (normal, bright). The Bright input seems to be slightly thinner
Outputs: 2 x 1/4" in parallel, switchable 16/8/4 ohms (4 ohm minimum)
Effects Loop: Series, guitar level
Reverb: Shared, digital
Footswitch: Included 2-button footswitch, switches channels and reverb
Footswitch I/O: 1/4" jack
Cover Material: Black Leatherette
Power Source: Standard IEC AC cable
Height: 17.8"
Width: 22.5"
Depth: 10.6"
Weight: 42 lbs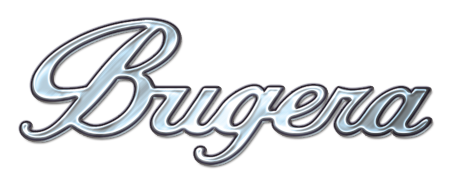 BUGERA V22 INFINIUM PAGE


=

=