Downshifting to Medium Strings on a Dreadnought

---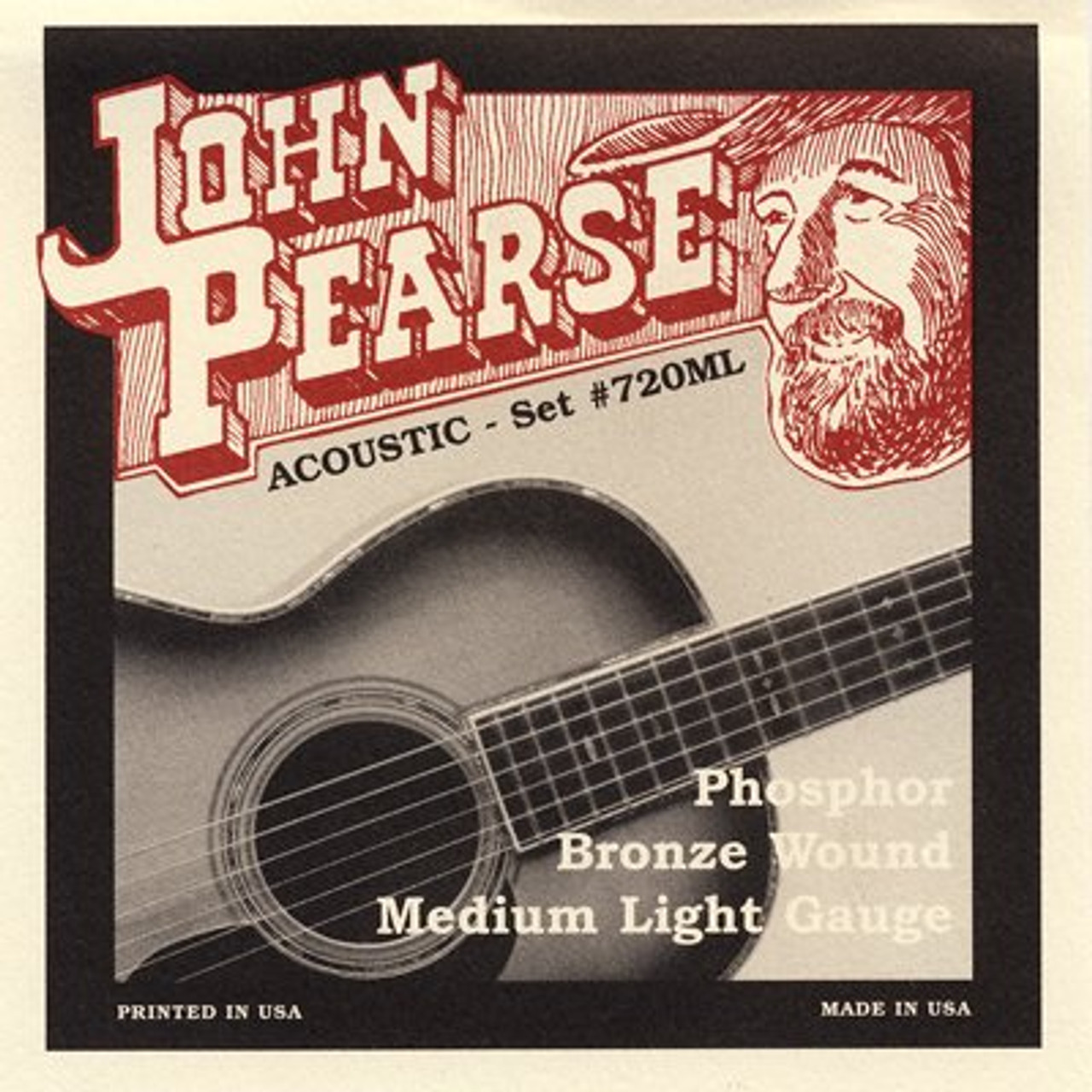 06/11/2023
For years I have run light gauge strings on all my acoustics. I have a light touch and I liked how easy it was to fret with light strings. I also liked the ability to bend strings easier on lights. I run .009 extra lights on my electrics and have been uncomfortable switching back and forth between them and large gauges. Think about it: that is four gauge sizes larger! Of course, there is always time to learn a new lesson if you keep an open mind.

DISCOVERY
Last May I took in a group of four guitars for my luthier, Kenny Marshall, to set up, and one more to refret. In the group to be set up was my 2004 Taylor 710ce dreadnought. Taylor has classically delivered its dreads with mediums but I thought lights would be easier for me so I had Kenny set it up for lights. While he was at it, Kenny cut a new nut to get the string spacing and height just right. His setup was superb! Then last November I found and fell in love with a new Martin HD-28 dread. Martin also delivers its dreads with mediums, and this one was no exception. I decided that I liked the bold low end and power of the medium strings so I stayed with them and asked Kenny to set it up for them THIS May. After Kenny set it up I was surprised to find that it didn't feel too much different from a guitar that was set up for lights. Apparently the quality of the setup makes a whole lot of difference in making mediums comfortable as well. The guitar felt great! Go figure. I learned that I could lean into strumming stronger than I could with the Taylor. In fact, the Martin felt so good that I went back and checked with Kenny to find out if the nut on the Taylor could handle mediums as well. He said it should do fine with a small trussrod adjustment to accomodate the extra tension, so I decided to give mediums a try.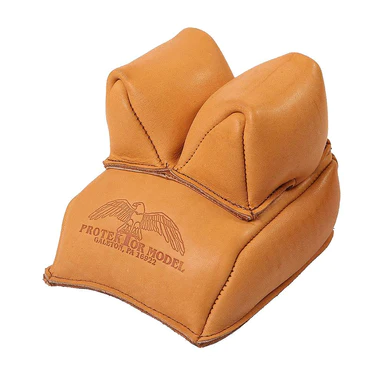 MOUNT UP!
I set up my workshop on the dinner table with a towel to cushion the body and my "Protektor Model" leather shot bag to hold the neck. Before I changed strings I measured the action at the twelfth fret and found it to be at four sixty-fourths of an inch when it was laying on its back. Using a power Dewalt gyro screwdriver with a peg winding bit I removed the old strings and installed the medium strings. The only medium strings I had hanging around were a set of John Pearse Mediums that a friend gave me as thanks for a favor. Might as well use the good ones, eh?

WINDS
I also tried something else new this time: I had been running the string through the peg hole in the capstan and then running all the winds below that like Taylor does, but several members on forums discussed another technique that ran one wind over the string and the rest under to lock it. I had noticed that wind configuration on my strings when I got my guitars back from Kenny, so I decided to try that technique as well. I found that it gave me a great lock on the posts. Once the strings were up to tension there was very little creep - even the next day. With the medium strings on, I found that the neck had gained relief to the tune of one sixty-fourth, as expected. Going slowly and gently, I tightened the trussrod to bring the relief back down to the original figure.

RESULTS
The guitar sounds marvelous. The sound is much fuller than with light gauge strings and has far more authority. It also has stronger trebles and the greater tension allows me to lean into strumming and bring out more volume with a bloom of brightness as well. The action doesn't feel excessively stiff; instead it actually feels sort of "to scale" for the dread. Interestingly, I think gentle left-hand vibrato sounds better on mediums than on lights. While I won't be bending as much on this guitar, I think the rest of my technique will benefit from the up-scaled strings.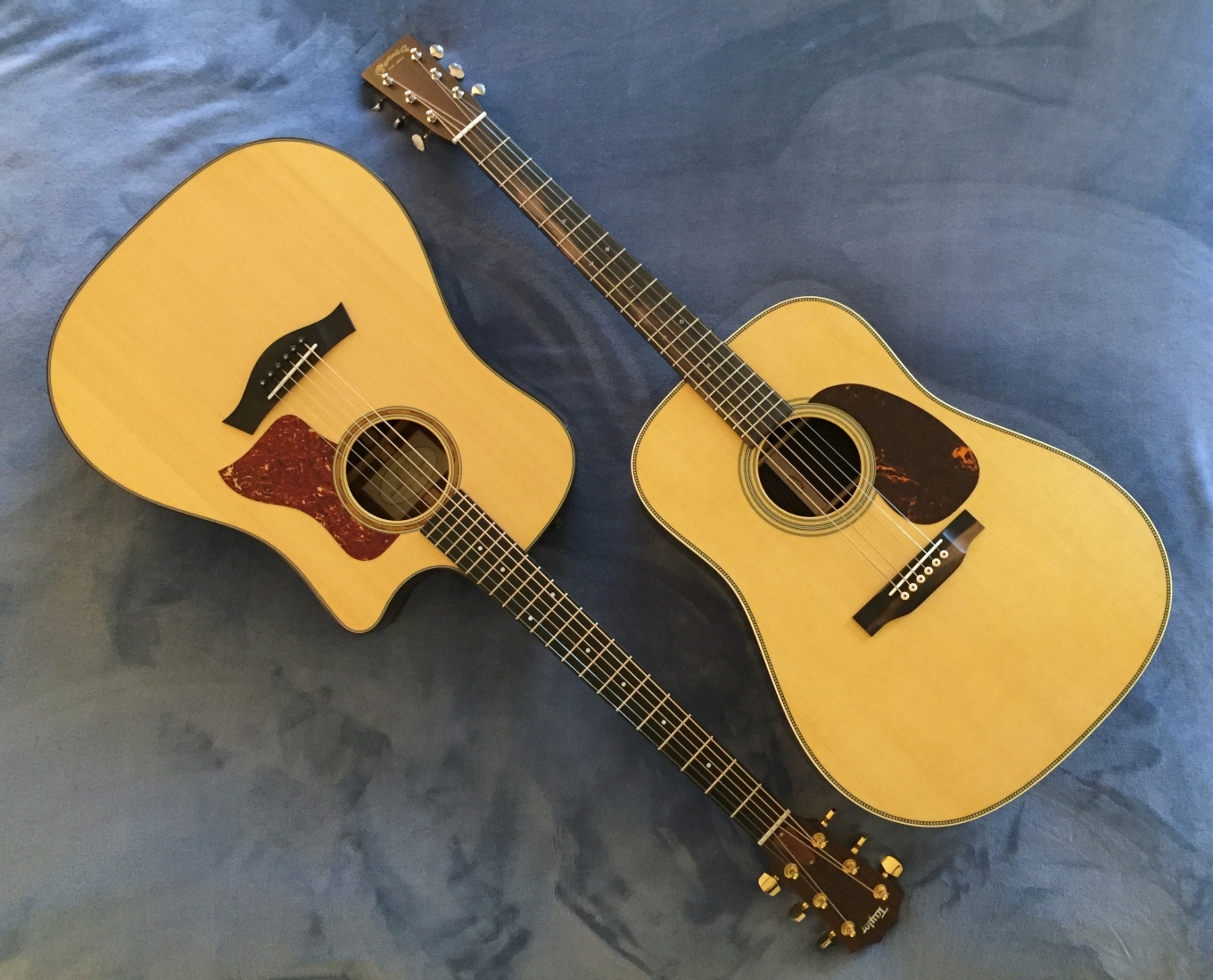 So, success!!! It looks like I'll be sticking with mediums on both my dreads. Perhaps the lesson could be that a good setup allows larger-gauge strings to be quite comfortable when the relief is properly adjusted after the change.






=

=