A Guitarist's Listening Room

---
Blues/Pop/Rock . . . . Progressive/Art Rock . . . . Acoustic



Here is a "listening list" for those who wish to expose themselves to some of the guitarists who I feel have been most influential and interesting in the popular scene from the early 1970s to the present. Is it just me or does there seem to be a preponderance of English guitarists on my list? Perhaps the atmostphere in England was more conducive to innovation? Could it be that during the heyday of Classic Rock and Art Rock my best friend was from Scotland?

Of course, my list is confined to those artists to whom I have some exposure, and to my own tastes. Lists of this kind always are. The guitarists of Wishbone Ash were once placed on Rolling Stone's "List of Top Ten Most Influential Guitarists". Heard anything from them in Rolling Stone lately? The keys here are innovation and beauty. In my eyes, all of these players have contributed something unique which has "upped the bar" on guitar playing technique and have brought something of beauty into the world. Updated and added to as I am inspired...



&nbsp &nbsp Blues / Pop / Rock

Duane Allman, Dickey Betts (The Allman Brothers Band): "Live at Fillmore East", "Beginnings" (a compilation of the Allman Brothers first two albums). Here is a treasury of blues improv. Listen for their rock treatment of blues, for dual leads, for the jazz influences, and for the POWER of their music. "Live at Fillmore East" is considered by many to be the definitive live album. Duane has a higher-gain, but smoother sound than Dickey. Listen for Duane's stellar slide work on Statesboro Blues from "Fillmore" and Dreams from "Beginnings".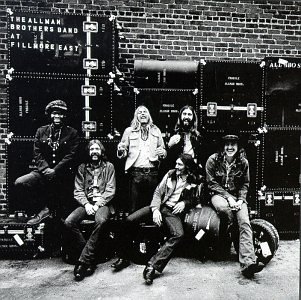 A lefty who played righty, Duane left an amazing catalog when he died at 23 at the end of his short, four-year recording career. His playing signature was passion. Recently, their new dual-slide-guitar team of Derek Trucks and Warren Haynes has been giving the original lineup a run for the money. Watch "The Allman Brothers Band Live at the Beacon Theater" (DVD 2003). And think of the guitarists that Duane taught how to play slide: both Joe Walsh and Don Felder of the Eagles!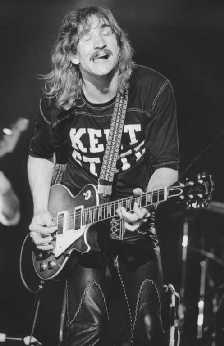 Joe Walsh (with the James Gang): "Rides Again", "Thirds". Listen for multiple guitar techniques within one song, as well as multiple guitar timbres. In the intro to Tend My Garden, the emerging sound of a Telecaster through Leslie and volume control is gorgeous. Come to think of it, the Tele-through-Leslie sound on Cast Your Fate to the Wind is gorgeous as well. Someone described Joe's playing in this period by saying he'd walk in to a session to add guitar parts and his guitar would just take over the song.


Joe Walsh (Solo): "The Smoker You Drink, the Player You Get", "So What". Listen for the rich timbral textures and the depth of individual timbres. He has a knack for somehow taking what might be ugly sounds and making them pretty. Listen also for Joe's great fills. These two albums almost fit better in the Art Rock category. There is probably no better single solo artist to listen to in order to learn how to handle rock timbres. He is also one of the kings of the tasty fill. Incidentally, Joe is sober since 1994 and came back with a new album, Analog Man, in 2012. You can read my review of that album and of Joe's concert at Wolf Trap HERE . On his solo tours, Joe tends to stretch out and enjoy more spontaneous soloing. Check out my review of his "2016 Toor" HERE .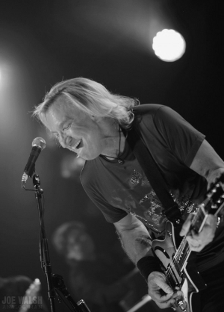 Joe Walsh (with the Eagles):Check out "Hotel California", "The Long Run", "Hell Freezes Over" (DVD 1994), and "Farewell I Tour" (DVD 2005). Joe continued his string of excellent work through the end of their run in 2016, writing many of the Eagles' dual-guitar parts and contributing his unique textures. He also reproduced his work well live. A favorite recorded timbre occurs in the final slide solo on In the City from "The Long Run". At the end of each sustained slide guitar line, Joe's sound crossfades from a Fender amp to a warbling Leslie. Now that took some doing! To my ears, few electric guitarists are as readily identifiable as Joe.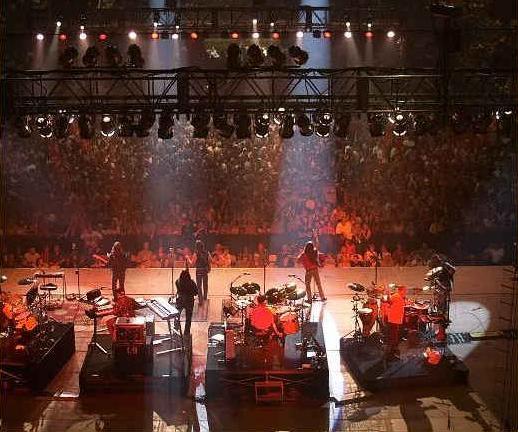 Tom Johnston, Pat Simmons, Tirane Porter (bass), Jeff Baxter, John McFee (The Doobie Brothers): "Toulouse Street", "The Captain and Me", "What Were Once Vices Are Now Habits","Stampede". Listen for layered guitar parts and sounds, multiple techniques, and classic but tasty rock guitar tones. Tom has a Motown/blues background, Pat has a fingerstyle blues/folk/fingerstyle background. The combination is gorgeous. With their colleague, John McFee (acoustic, electric, dobro, steel, and violin), they are now able to reproduce their recorded parts beautifully on stage. Check out "The Doobie Brothers Live at Wolf Trap" (DVD 2004) or "World Gone Crazy" (CD 2010) to catch up with them.


Gary Rossington, Alan Collins, Ed King (Lynyrd Skynyrd): "Pronounced," "Second Helping." How can you tastefully fit three guitarists into one song? Listen to these albums and watch the "Freebird" video to find out. There's a lot more discipline in this act than meets the eye.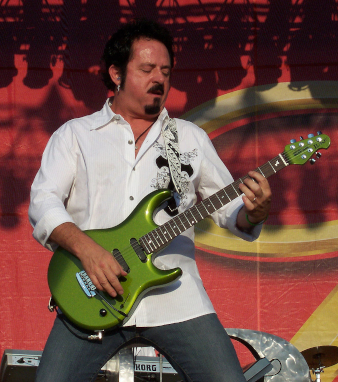 Steve Lukather (Toto, Studio, Solo): There was a time when you couldn't listen to the radio for more than ten minutes without hearing the work of Steve Lukather. Steve has been probably the most prolific studio guitarist of this era AND is a founding and managing member of the band Toto. Steve's technique has developed over the years to where he plays with some of the most interesting left and right hand techniques that I've heard. Check out Steve's 2012 album, Transition, and Toto's 35th Anniversary: Live in Poland video concert.


&nbsp &nbsp Progressive / Art Rock

Steve Howe (Yes): "Close to the Edge," "Going for the One," "Symphonic Music of Yes." The first two albums contain some of the most innovative use of guitar I've ever heard. Listen for Howe's unique use of lap steel and pedal steel for atmospherics, as well as his utterly unique lead style. "Symphonic" contains a rendition of Yes' song Soon which is the best Pop orchestra/guitar integration I've heard. Once again, notice the multiple instruments and techniques and the sheer complexity of his playing. After Steve won Guitar Player Magazine's Overall "Guitarist of the Year" award five years in a row, they gave him a "lifetime achievement" award to clear the decks for others to be considered. It should be noted that Howe's compositions are both complex and beautiful. The extended composition "Close to the Edge" took the form of a Romantic-period tone poem in rock clothing.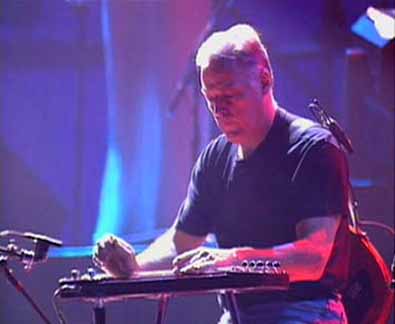 David Gilmour (Pink Floyd and beyond): "Echoes" 2-disk retrospective, "Pulse" DVD and CD set, "On An Island" CD, "Remember That Night" DVD set. Through all the ominous overtones, David has always been an innovator and a purveyor of some really beautiful, unique tones, as well as some evocative, beautiful, haunting guitar work. 1972's enigmatic "Dark Side of the Moon" was an auditory experience to behold and most of the Floyd's work since then has been equally expansive. Listen for his ever-changing, complex tones, lyric use of lap steel, and multiple approaches to basically one instrument. 2006's DVD "Pulse", a repackaged documentation of Pink Floyd's "Division Bell" tours demonstrates what concertgoers have known for years: that David has worked very hard to be able to reproduce all those intricate tones onstage via an intricated routing system and a large array of effects. The sheer mind-boggling scope of the 1994 stage presentation set a high point on rock stagecraft that hasn't been equaled since. In 2006, David's solo album, "On An Island", clearly and beautifully showed that guitar-based rock can move beyond "dinosaurdom" and explore new areas of emotion and expression. I should mention that since the late 1980s, David has collaborated on songwriting with lyricist Polly Samson, who became his wife, and their collaboration has taken his work to a new level. "On An Island" brings something entirely new to the Gilmour rainbow: emotional intimacy and a sense of joy and pleasure in life. "Remember That Night" documents the two days of performances at the Royal Albert Hall in London, as well as other portions of the tour in several hours of "behind the scenes" footage. David pushes the concert video genre to a new level with this excellent piece in both DVD and Blu-Ray formats. The final concert of that tour was also released as a CD and combined CD/DVD package as "Live in Gdansk." 2015 found him releasing a new album entitle Rattle That Lock, pushing his guitar and songwriting into darker territory. In September of 2017 he released a concert video entitled David Gilmour Live at Pompeii which features his July of 2016 return to the Roman amphitheater in Pompeii on the Rattle That Lock tour.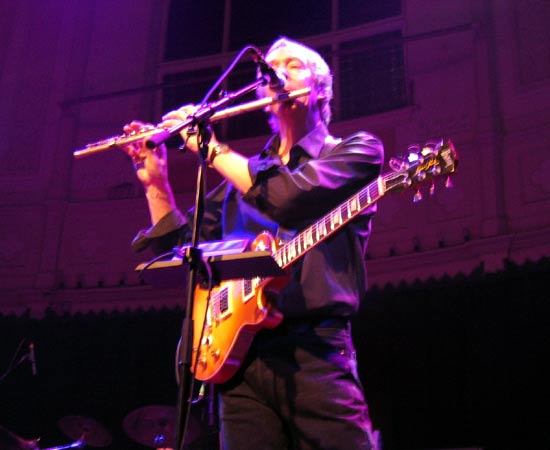 Andrew Latimer (Camel): "The Snow Goose", "Rain Dances", "The Single Factor", "Pressure Points" or "Total Pressure" (live in video and CD form), "Harbor of Tears", "Echoes" boxed Set, "Coming of Age" live DVD(1997), "In From the Cold" DVD (2013), "Live at the Royal Albert Hall" (2019): Here you'll find some extremely tasty melodic guitar. In my opinion, Andy is one of the most underrated guitarists ever. His ability to write in and solo beautifully over complex time signatures is outstanding. Watch for rondeau forms which are spun into the fabric of his music as well. His work is somehow extremely emotive while hanging onto that British reserve and understatement. Listen for the various lovely timbres he spins during a composition as well, about 90% of them seeming to come from the neck pickup, and marvel at the way he is able to reproduce them live. Much of his work is lost to the general rock audience because of its complexity. Their latest, "Live at the Royal Albert Hall," shows the band performing as exultantly as I've ever seen them.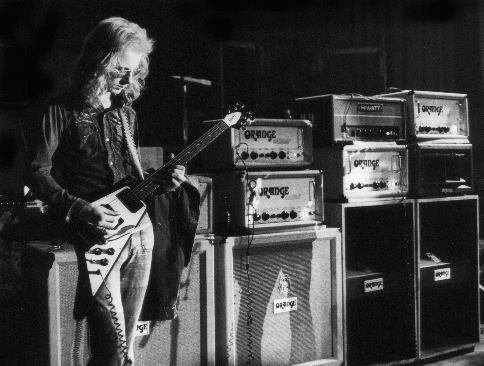 Andy Powell, Ted Turner, Martin Turner (bass) (Wishbone Ash): "Argus", "Live Dates", "Illuminations". At the beginning of the '70s, Andy Powell and Ted Turner were voted into the "top 20 guitarists of all time" by Rolling Stone Magazine, then they slipped away to obscurity. Their unique style used two lead guitars and the bass to build some really pretty polyphonic lines. You'll find the innovative uses of polyphony, harmony, and melody, in their early work and again in 1996's "Illuminations". 1973's "Live Dates" is one of the very best live guitar albums ever, with everything from progressive to blues - just make sure to buy the 2002 BGO (Beat Goes On) remaster. The series of recordings caught both Andy and Ted in peak form and riding the crest of their success on some really hot nights. Though there have been comprehensive line-up changes, under the continued leadership of Andy, this band has quietly cranked out over thirty-four albums! Nine years ago, the addition of Finnish guiarist Jyrki "Muddy" Manninen refueled the band and has pushed them out into a new, creative place. You can catch up with them by viewing their Live in Hamburg DVD that chronicles their January 23rd 2007 show at Hamburg's Fabrik cultural center. With 2011's release of their twenty-third studio album, Elegant Stealth, the band returned to their early form in a bold, exciting way, starting by taking the band off for a retreat in France for real collaborative writing. The result was a group of songs based upon their signature riff-based dual-lead sound that seem to sort of "intercept the vector" of the Argus/Live Dates days. 2014's Blue Horizon has even further taken them down that course, and with even more intricacy and energy. The Wishbone Ash Live in Paris 2015 DVD catches us up and weaves some older material with the new in a very intimate atmosphere.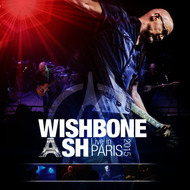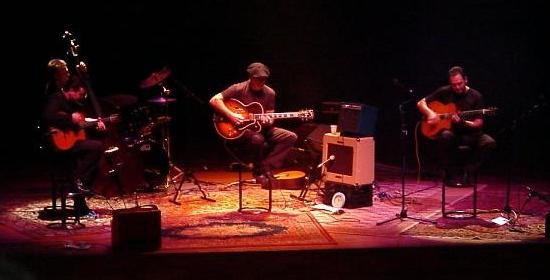 Jan Akkerman with the Rosenberg Trio, Eindhoven, Netherlands.
Jan Akkerman (Focus): "Moving Waves": A very precise touch and some beautiful timbres from a man who used ultra-light gauge strings (.008s) on his electric guitar. Extensive and beautiful use of volume control swells. This album features an early use of guitar through Leslie rotating speaker system. He also composed for classic guitar and lute for some of his records. In Focus' Hocus Pocus, he displayed groundbreaking, brilliant fretboard pyrotechnics and some of the earliest sweep picking I've heard, making him possibly the very first "shredder."


Justin Hayward (Moody Blues): "Seventh Sojourn": Here we find innovative melodic instrumental passages. Justin was one of the first to use long sustain in mellow music and got it with ther classic Tone Bender Fuzz. Check out the song, "New Horizons," as an example, and his album with John Lodge, "Blue Jays."


Mike Rutherford (Genesis): "And Then There Were Three..." Featuring interesting, complex timbres and rhythm guitar techniques, this is a deceptively high-energy album.


Ken Hensley (Uriah Heep): "Demons and Wizards" Even though this was one of the first "heavy metal" bands, the dreamy Les Paul/slide solo in the middle of "Paradise/The Spell" is a classic, beautiful melodic innovation. Mick Box did much of the rest of the guitar work on the album.


Eric Johnson: "Ah, Via Musicom". Technically brilliant, melodic playing with wonderfully rich Stratocaster and Gibson ES335 sounds. After I took a hiatus from playing at the end of the '80s, this album and Eric's playing forced me back in. I discovered that virtuosity was alive and well and that it was okay to shoot for the moon. Once again, here is an artist who is able to reproduce his sounds live by carefully designing his signal chain. Eric is famous for "multi-amping:" creating separate signal chains with separate amplifiers and switching between them for his different voicings. His lead sound is achieved on a driven Marshall plexi with a Butler Tube Driver out front and his clean sounds typically come from a pair of Fender Twins run clean. After a little research, I uncovered the fact thatthe album version of "Cliffs of Dover" was played on a borrowed ES335.


Robert Fripp (Fripp and Eno): "Evening Star". The piece, Evening Star, from the album by the same name DEFINES innovation: An instrumental piece with tape loop accompaniment, featuring Ebow, slide, and guitar looping in 1975.



Acoustic
Ed Gerhard: "Counting the Ways": Ed is a master of the "précis," a musical form where every note is vital to the composition and there are no spare notes. In a crowd of two-hand tappers and speed demons, Ed turns heads with his simple, clean playing and the beauty of his arrangements. He is also known for his attention to the tone of his instruments and recordings. Never a conformist, Ed often uses jumbo and dreadnought guitars in fingerstyle.


Leo Kottke: "One Man One Guitar": For years, Leo has been know for his innovative acoustic textures. His sense of timing and phrasing makes him just about inimitable.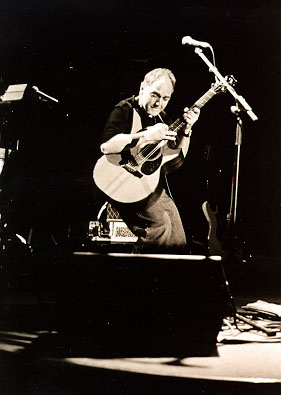 Phil Keaggy: "Emerging", "Love Broke Through", Philly Live DVD. Although he also is one of the meanest electric lead players around, many consider Phil's best to be in his acoustic fingerstyle work. He's built a unique live performance style around himself, one acoustic, and a Lexicon JamMan phrase sampler. Check out the Philly Live DVD (2001) for a looping tour de force. His textures are amazingly lush for one man/one guitar.


Pat Kirtley: "Rural Life", "Celtic Guitar": Strong fingerstyle technique. Pat does wonderful things for melody. He is a natural-born teacher as well, able to slow down complex work and demonstrate how he accomplishes it. If he ever does a Taylor guitar clinic in your area, be sure to make it!




"There's no money above the fifth fret." - The late Tommy Tedesco, Hollywood's first-call studio guitarist for over 35 years and the most recorded guitarist in history. His credits included the themes to "Bonanza," "M*A*S*H", "Green Acres," and "Batman."



=

=