HRMINIs the Pungo Strawberry Festival Parade: In Marshall

---



Amazingly, we were able to get the whole gang over to the base without mishap or missing members. There we were temporarily steered to a parking area alongside some interesting characters from the Khedive Temple.
Talk about "mini":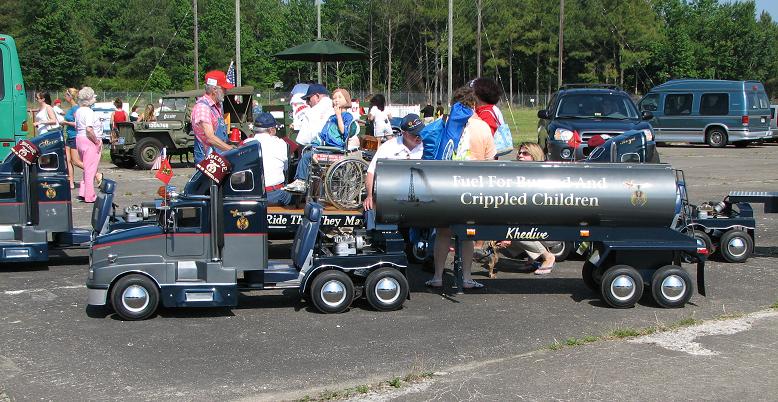 Our next task was going from this confusion...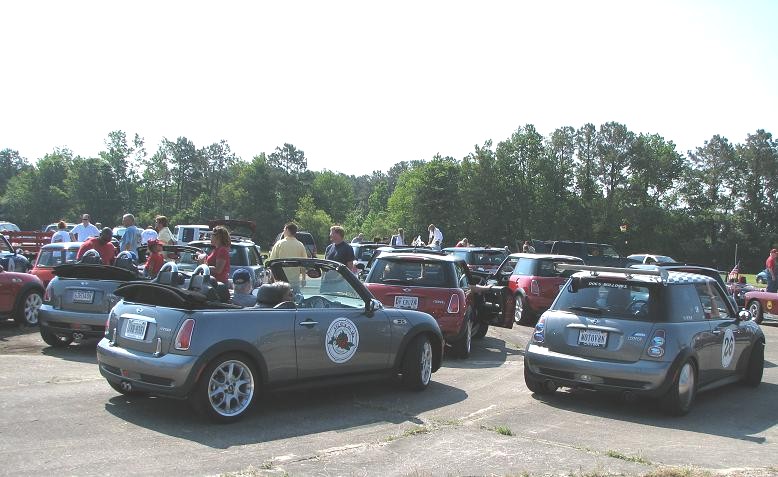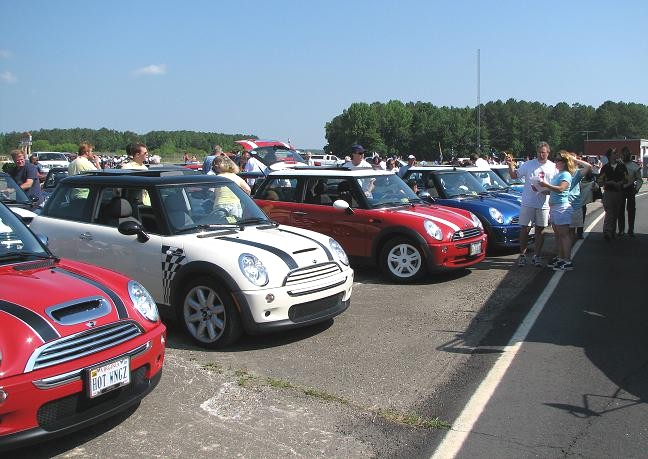 ...to this order: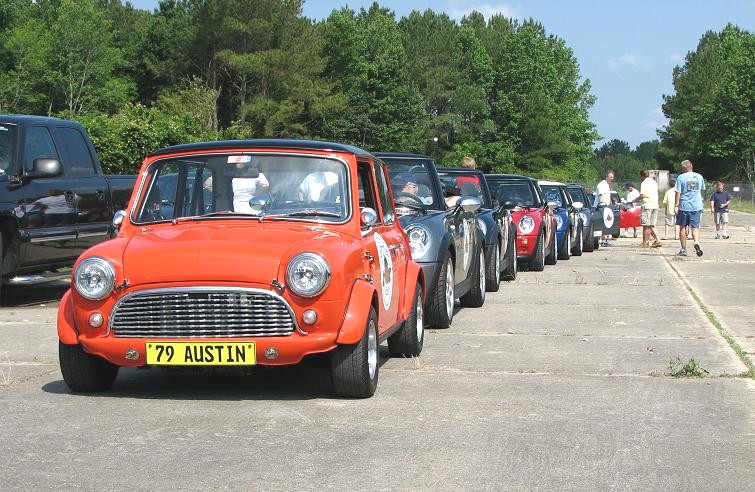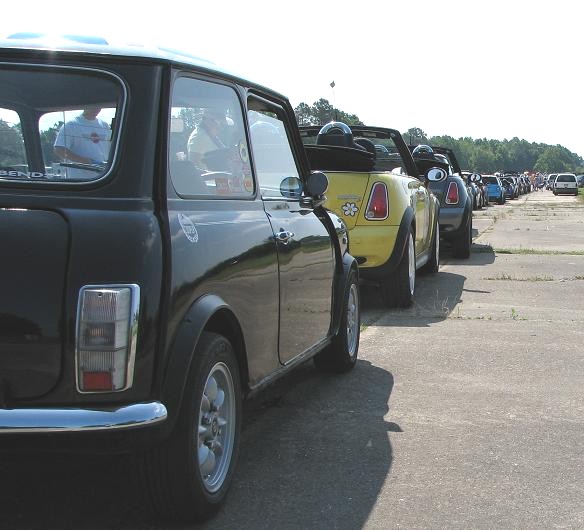 Thankfully, we were assigned an abandoned taxiway, basically to ourselves. With the help of two wide lanes, a u-turn, and a little shuffling, we were sorted and together in five minutes. Watch out for the exposed re-bar in the broken pavement, folks! The order Larry had settled upon was a sequence of threes: "a less represented color," Chili Red, Dark Silver. Four repetitions of that sequence were book-ended by the two classic MINIs and Aprilwhine's "Flower Power", featuring her fabulous "bead brigade".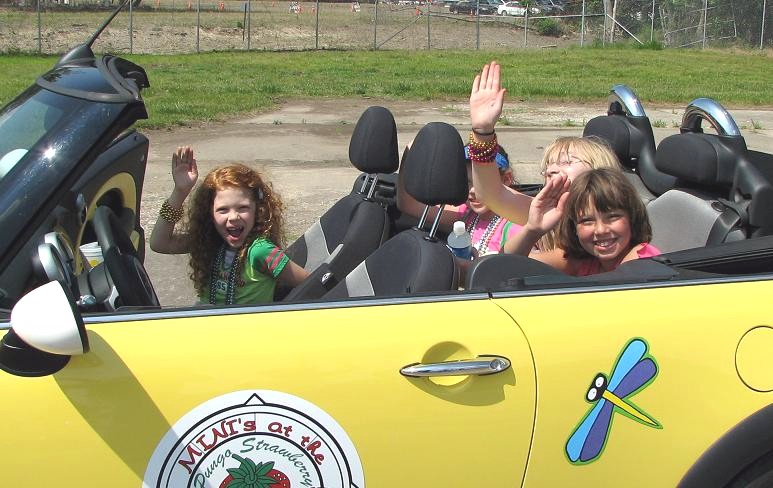 Sorry if I get a little artsy here: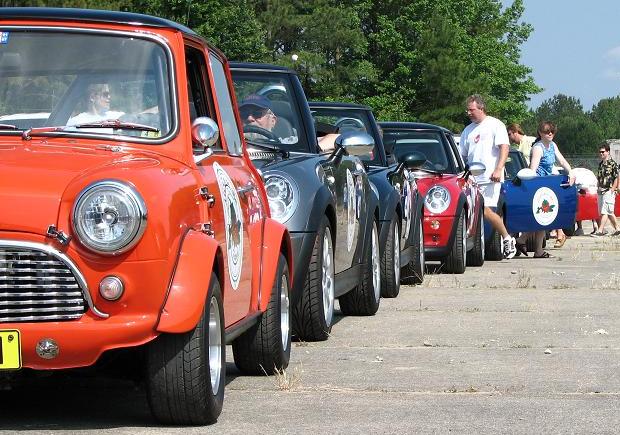 And personal: Great wife, great car, great day. What more could I ask?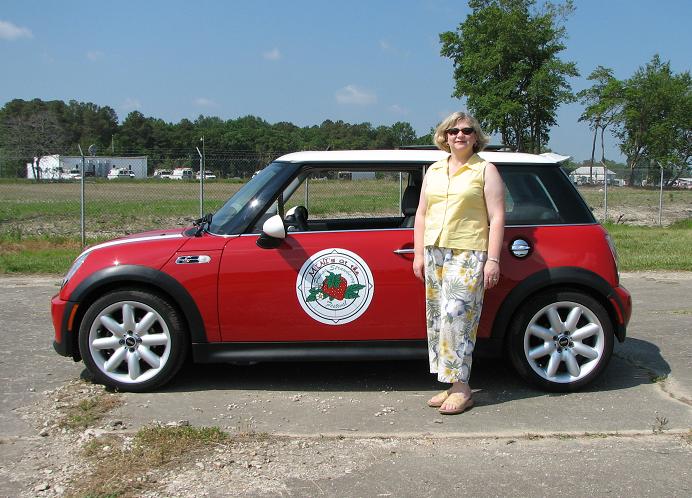 From there, the focus turned to waiting, sorting beads and candy, talking, and staying cool.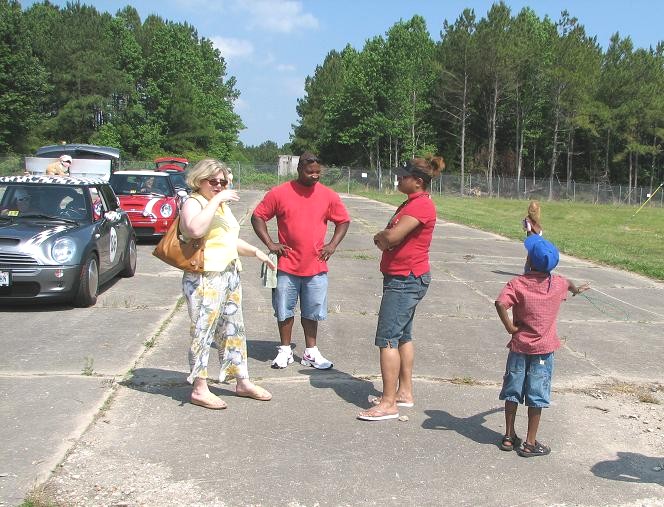 I should mention that Carl (Cajun) provided the beads for our contingent this year. Thanks!

At 10:50, ten minutes 'til the parade, our HRMINI Marshall, Larry (glassdarkly)...




...pulled us up to the main drag and we prepared to move out.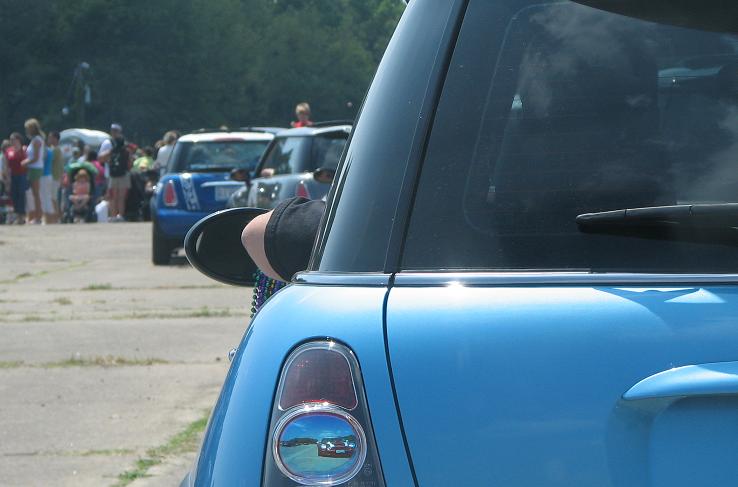 Note the MINI (mine) reflected in Naughty's custom tail light.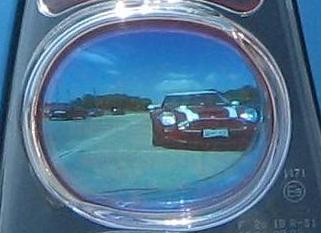 By the way, Naughty found a novel use for his side view mirror as a bead hanger: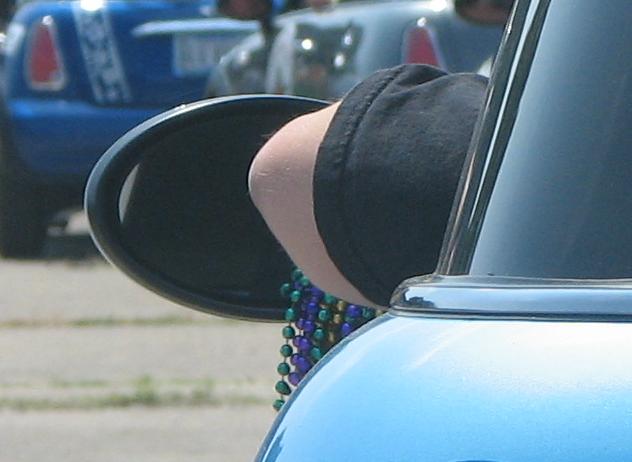 I later saw kids sneak up and grab beads right off his car!
Right around 11:00am, the parade marshalls moved us out into the parade stream.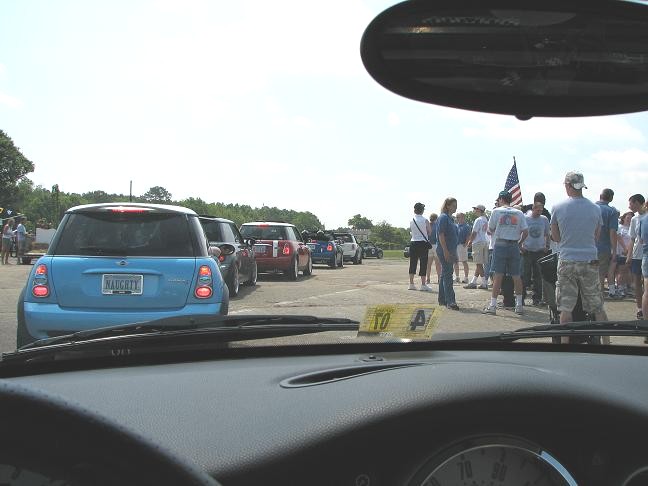 For more, go to PAGE THREE

Images by Bob Womack (2nd MINI)