A MINI Motoring Journal

---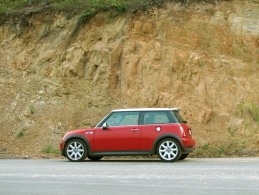 Entries are in reverse chronological order, kinda like a blog:


08/18/2023 We ran our own checks last week. Battery tests good, charging system tests good, no "Check Engine" light. My son and I pulled the codes from the computer and found a timeout between the instrument cluster and the DSC, a "data not plausible" error on the speed sensor, and a "Wiring supply voltage greater than 18 volts" in the DSC computer. Beached!

07/25/2023 Well, the MINI is laid up right now with electrical problems. The battery began running flat overnight, easy enough, right? Then one night the sunroom leaked a bit and things went wierd. I took it in to my usual mechanic who didn't have a proper code reader to read the BMW codes, but thought that perhaps he was seeing a report that a circuit board was non-functional. Now I'm looking for another mechanic who can take the diagnosis further.

03/23/2023 Happy Birthday MINI Cooper Red Rocket! The car is now twenty years old. To celebrate and to pass state safety inspection, I took it in for a rather large service call and got it back yersterday. Covered: Front upper control rod bushings requiring replacement of the entire control rods and a realignment, rear upper shock bushings requiring replacement of the rear shocks, and front brake pads and rotors. I'm betting that those bushings were beat to death by the early years of the car's existence when it was running on stiff shocks and run flat tires. There's a story behind that: I am told that the shift to run flats occurred in the last month before the R53's release. The fact that the run flats were quite a bit stiffer than standard tires wasn't taken into account, causing a double stiffness. Supposedly the shocks weren't changed until the next model year. My lovely wife got to where she didn't even want to ride in the MINI because of the rough ride, until I declared it my around-town driver and changed to non-run flats. That softened things up! While it was at the shop this time I had them do a tune up and oil change. I got back a happy, grinning MINI. So, off we go into the MINI's third decade!!! I can honestly say that I have never gotten as much joy out of car as I have with this MINI.





11/03/22 The MINI is nineteen years old and a blast. The other day I discovered that the driver's side marker light lens had disappeared, like the passenger's side lens had a year ago. I bought a new light assembly through eBay for $20 and installed it in three minutes. Voile'!

06/26/21 Well, the MINI is eighteen years old and still fun to drive. A short while ago I ran it through the car wash and a few days later discovered that the clear lens for the right-hand side marker had carried away when contacted by the car wash brushes. Hmmm... With further scruitiny I discovered that the probable fault was that the plastic body of the lamp had become brittle. I ordered a used vent assembly including the MINI Cooper "S" off eBay. When I tried to extract the lamp assembly, the lens separated from the body. A little patience and some styrene glue and the lamp assembly was back together. The original vent assembly was in better shape than the eBay one so in the end, I only switched out the lamp assembly. Voile'! Back in business.

07/01/19 New boots for the MINI. We replaced the 205/45-17 runflats with regular 205/50-17 radials and the positive change in the ride is astounding! Road faults aren't transferred directly to your spine!

04/01/19 Oh my gosh! Sixteen years driving the MINI. It has begun to show some patina. Right now it is sitting at the service department having the power steering pump replaced as a recall item. I was driving into work and all of a sudden it didn't want to steer. The folks at Checkered Flag MINI have been great. I can't believe I've been driving and loving this car for sixteen years! That's a record for me. I still go out and fire it up and think, "Wow! I love this car." Isn't that incredible?

04/26/16 We've reached the grand old age of thirteen and I'm still loving my R53 MINI. By now perhaps you've figured out that I don't change cars very often.

07/18/15 Eight bells and all's well.

05/14/15 The repair circus goes on. That "fine" battery? They are expendables, after all, and after four years it died. My mechanic figures that it was too beat up by suffering through two alternator failures in two years to fight back. I still love the MINI.

05/09/15 Over the winter the MINI's battery began getting a little slow to recharge. Since it was right out of warranty I was assuming that it was dying. A couple of weeks ago it had reached a point where it wasn't charging at all. Before I took the car in for its state inspection I decided to address the issue so I dropped by an Advance Auto and got a charging system checkup. Boom! The battery is fine but needing a charge. The alternator MINI installed two and a half years ago had croaked. Too much ripple on the line. Out of warranty.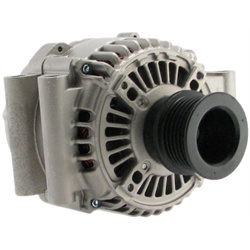 So, I took the Red Rocket to the garage where I get my work done, who have earned my respect, for the repair and the inspection. It was to be a big job: The car's nose cone had to come off to reach the alternator. Meanwhle, the inspection revealed rear brake pads and rotors needing replacement at just shy of 50k on the clock. The good news was that the light repairs and adjustments I did at home passed inspection. Total bill, $932.00. So much for my birthday and some recreational plans I had made.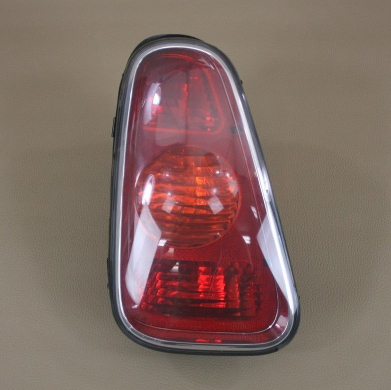 04/09/15 While in my mechanics shop last week for my wife's car I was told that any light on the car that has a crack in the lens would fail inspection. As it happens, despite being cautioned by all against using a brush car wash due to damage from captured rocks, I took the Rocket through one last Fall and it cracked my left-rear tail light. So I got on eBay again and paid $35 for a decent, used 2003 OEM part. Yesterday it arrive and I installed it. Now, this was a really simple fix folks, one nut and one connector, but that didn't stop it from being a bit of a pest anyway due to cramped quarters and my big hands. Nevertheless, the car should pass inspection. Happy MINI once again.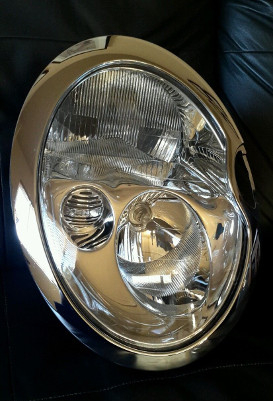 03/25/15 Wheeew! The headlight assembly arrived and looks brand new. I took it out immediately and began the replacement. After watching a couple of Youtube videos, I was able to fit it right in and connect it up. It works great! And how fitting is it that this is the twelfth birthday of my MINI Cooper S, the Red Rocket!!! Its been twelve FUN years!!!

03/19/15 The failing passenger side Xenon I reported on before gave me about two days of service this winter. Thank goodness I have a very short commute. However, in the dark of mornings a few days ago I was stopped by a policeman and asked about the non-working light. He was kind enough to give me time to track down a new headlight assembly. Today I bought a low-mileage used headlight assembly off eBay which should arrive from the other side of the country next Monday. Total cost with shipping, $372. Let's hope this brings the saga to a close.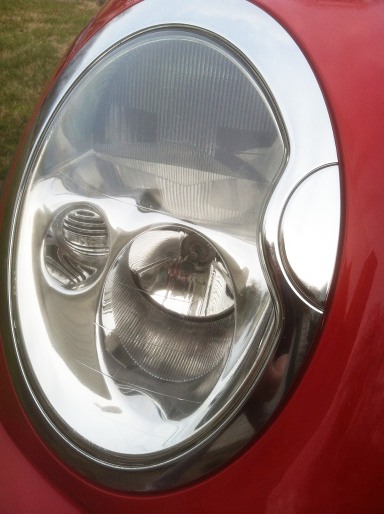 11/25/14 The headlights are back in the news. The passenger's side Xenon began occasionally not starting before the warranty went out. I took it in and they couldn't make it fail. At this point, seven years later, it has worked itself up to the point where its appearances are far less than its failures to show. It could be either a ballast or an ignitor, probably the ignitor, but the ignitor isn't serviceable on this early edition of the car. An entire used, working headlight assembly runs between $200 and $300 on eBay. Meanwhile the Sylvania headlight cleaning kit's job lasted only a year so I'll probably be cashing in on their warranty. A constant, however, is just how much fun this car is to drive. I still love it, eleven years later.

06/26/13 Oh, hey! I didn't get back to you on the headlights, did I? They were failed for inspection by a local station and that was seconded by MINI. They said I needed new headlight assemblies and/or bulbs at $750/$200 each. I asked about using a headlight clearing kit. They said, "Umm, you can try," and suggested the Sylvania kit. I applied the kit meticulously and the local station passed the lights. Investment $27.99. Not bad.

04/01/13 Ten years and five days since I took delivery of this great car, the headlights failed state inspection and must be replaced. And let me tell you, they aren't cheap!

02/25/13 Happy 10th Birthday to my MINI Cooper S! It was sitting on board the Wallenius Wilhemsen Line's Jingu Maru car transport ship on its way to the 'States on this date, ten years ago! And I still love the car...

08/24/12 The latest portrait of my MINI from space: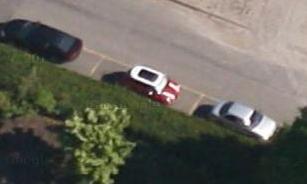 You can actually see that the sunshade is in place and you can see the white side view mirror. The satellite camera detail is becoming more acute. Note that my car resembles nothing more than a giant bullseye to the birds...


08/15/12 Last Monday, 08/13, as I was headed out of town for a concert, I picked up an unwanted hitchhiker: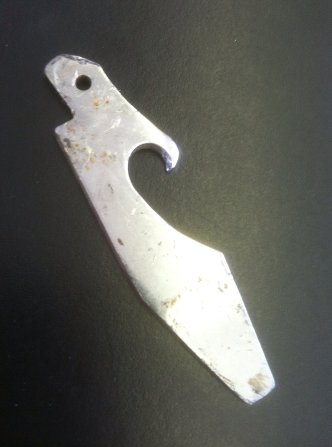 This bottle opener/screw driver blade from a knife was lodged in my right-rear runflat so deeply that all that was showing was the hole for the blade's axle. Thank goodness I had road hazard insurance or they would have soaked me for the whole cost of a new tire. That blade is now a souvenir of the trip!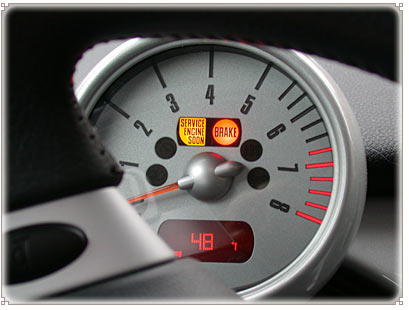 08/01/12 Ok. I'll admit a certain disquietude when I notice that the "Check Engine" light isn't illuminated anymore. That bright little block has kept me company for the last year. It feels kinda like the car is asleep or something.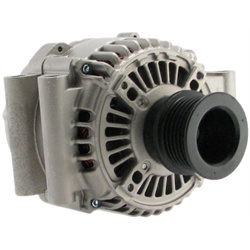 07/16/12 On July 3rd, while I was stuck in traffic, the MINI suddenly overheated. Now, this wasn't all that much of a surprise because the resistor that creates the lower stage of the two-stage radiator fan had failed a while earlier (see entry for 4/10/11) and I was pushing my luck with it only working at high speed. Meanwhile, after it was towed, as I was easing it into a parking spot at Checkered Flag MINI, the power steering began to feel heavy to me. They first thought it was the power steering pump but after running the car a bit they discovered that the alternator had begun spitting chunks right as I reached the dealership and was on the point of failure. Since the power steering pump is electrical, it displayed the first effects. They also got a warning on the fuel tank leaking air from the gas cap and heard the power steering auxiliary fan whose bearings had been screeching for a while. So.... the MINI just returned from it's biggest service trip yet. So, here at the nine-year point we had to replace the radiator fan, the power steering fan, the alternator, and the gas cap. I surfed the 'net and thank goodness I found lower prices for OEM parts and they were kind enough to match them. A while back, Checkered Flag had also sent me a maintenance savings card worth 15% off parts and labor and that added to the savings. On the down side, it was a very busy time for the service department so it took them nearly two weeks to get it back to me, and they were so busy they were unable to give me a loaner car for that period. Oh, well. But, the MINI is happy again, right in time for vacation.

10/07/11 In Tidewater, Fall is the best season for the MINI. You can turn off the A/C and get the full effect of the little supercharged mill.

08/24/11 The 2002-2004 MINIs featured a center section too tight to fit a thermal coffee mug. The smart folks at MINI USA countered by having manufactured and delivered to each owner a shortened thermal mug that barely fit. I received one such mug back in 2003 after my MINI arrived. Sadly, somewhere within the next few months my mug was borrowed and lost, leaving me decidedly bereft. I've since kept an eye on eBay for a replacement. Last weekend an unused mug showed up at an unbeatable price. Et Voile'! Un-bereft.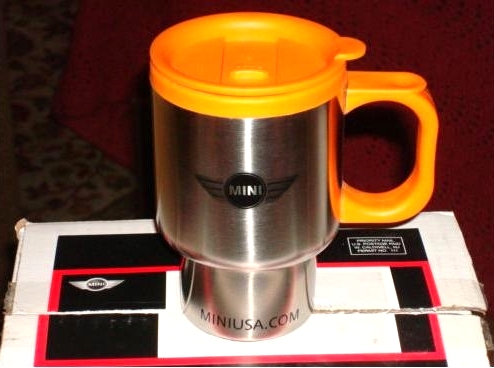 04/10/11 As of March 25, we have now officially reached eight years of ownership with the MINI. Right now, the only outstanding service issue is the failure of the first stage of the two-stage fan. I have to say that this is still the coolest and most fun car I've ever owned. The car is still an absolute pleasure to drive and still loves to straighten the curves. Bravo, MINI.

03/26/11 Today the MINI got new boots: Kumho ECSTA SPT runflats. We got 41k on the Goodyears. That was pretty good.

01/10/11 On a particularly cold morning today, the OEM battery finally died, nearly eight years on. 'Twas a great Batt! Next, the runflats.

10/21/10 First cold snap of the fall and the heated seats were marvelous!!!

10/21/10 It can now officially identify the New MINI as a proper British car. Evidence: Sometimes you have to bang the radiator fan shroud with your fist to turn off the radiator fan. Underspec'd relay, apparently.

03/03/10 It's official: My MINI is seven years old. What's also official is that I'm still loving it!

09/09/09 We've had a long, humid summer. This week, we've had our first cool snap. Nothing extreme - 60s in the mornings and '70s in the afternoons. Still and all, I'm reveling in it, opening up the car and sucking in the cool air. On the way to work, that short cool blast injects a lovely optimist feeling in me. Still loving the car after six and a half years.

04/20/09 Back at the tire dealership because the newly repaired tire was leaking again. How many fingers do I need to cross?

04/17/09 Sheesh! The cold winter continues. It was in the 30s this morning with frost, in the middle of April! The car is six years old and I'm still loving it. I have to officially pronounce this the most fun car I've ever owned or driven for an extended time. Take that to the bank, MINI! This week we had our first puncture to the original runflats. I discovered that since I last checked, tire repair stores have become quite expert at runflat repairs. Marvelous!!! I took that option. At $61.99, the repair ain't cheap. Still and all, 'tis better than replacing the tires. With that said, I expect to replace the tires sometime this year but I'd prefer to do it on my schedule, thank you!

03/10/09 We are coming out the other side of a cold winter and into the spring. I've had a couple of days with the sunroof open and windows down, followed by forty-degree mornings again needing the lovely heated seats. At six years (end of this month) and 36k on the clock, we are finally looking at getting new shoes. I'm still loving this car!!!

10/26/08 I reported earlier that while my car was in the shop I was given a 2008 John Cooper Works loaner. I thought it would be fun to show a piccie of it:



John Cooperworks with attendant studio cat, Oreo



It was a very nice, peppy car, but I'm glad to have mine back.

10/08/08 A funny thing happened on the way to the A/C repair... While in the shop, the car was given its state inspection and failed on the basis of unrepaired damage that resulted from the wreck which I reported here last June (2007). Specifically, the steering wheel adjustment mechanism and seat back frame were torqued and loosened and a wire feeding power to a rear clearance light was pinched and shorted to frame. After a supplimental claim and secondary repair trip, everything was repaired and the car was buttoned up and returned to me. In the meantime, I was allowed to drive a 2008 John Cooper Works MINI Cooper S. Zowee! That car goes like a scalded dog! You can spin the wheels with the turn of a thought. However, I can say I like my car's handling better and was very happy to get it back. The best of both worlds, no?

09/05/08 I can happily report that MINI has stepped up to the plate and will be handling the cost of the A/C repair mention in the last few posts as a good-will gesture.

09/05/08 The MINI went in for A/C service today, the problem mentioned below. The world waits to see how MINI will respond...

09/01/08 We got our first cold snap and I got to use the heated seats this morning for the first time since the peak of summer heat. That's one of little thrills I get with the onset of fall. No doubt the heat will return...

08/27/08 We just got back from our trip to Tennessee. Other than one casualty, the car was a trooper and gave us a fun and comfortable ride. It also gave us 38 miles per gallon fuel efficiency. The one issue? As we were departing, before we even left town, the air conditioner failed. That made for a very warm ride since ambient temperatures were up to 95 degrees in Southeastern Virginia. Once in Tennessee I was able to get an independent import service shop to diagnose it as a failed A/C compressor clutch, probably as a result of a slow coolant leak. That was a known issue with the car that they weren't able to trace at warranty end, but my MINI service advisor is hopeful they'll be able to get MINI to stand behind it.

08/20/08 Today I installed the radiator overflow bottle. It was, indeed, a very simple install. One hint to get the bottle out of the car without disconnecting and removing anything: After removing it from the bracket, spin it around so that it faces the rear. It will slide right out!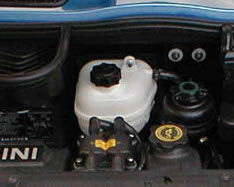 08/19/08 I recently discovered that my radiator overflow bottle was leaking at the center seam. As I'm getting ready to take a little trip, I've picked up a new one and will install it. It looks pretty simple: Empty the bottle's fluid with a $1.39 turkey baster, two hoses and one screw and off we go, saving $120 in the process.

05/24/08 The Hampton Roads MINIs participated in the 2008 Strawberry Festival Parade and we were there. Click HERE to find out more.

04/10/08 Looks like we've had an end to the "Keyed" incident of 01/30/08: Four days ago, the car was checked into a highly respected local body shop for coachwork repairs. Today the car returned glowing. Marvelous! I should mention that someone's ten seconds of fun with a key required repairs to three body panels totalling over $650 dollars.

03/03/08 Q. What's the difference between a young MINI owner and a middle-aged MINI owner?
A. The middle-aged MINI owner will be sore for two days after washing, waxing, and detailing the MINI.

03/03/08 The Red Rocket turned five years old last week. Best, most fun car I've ever owned.

01/30/08 The other day my MINI was "Keyed", meaning that someone ran a key up and down the finished on one side, scratching it. I'm now in the throws of getting it fixed.

01/06/08 A busy posting day. My first FAKE MINI! I found the following car near my home and shot the pix on my cellphone: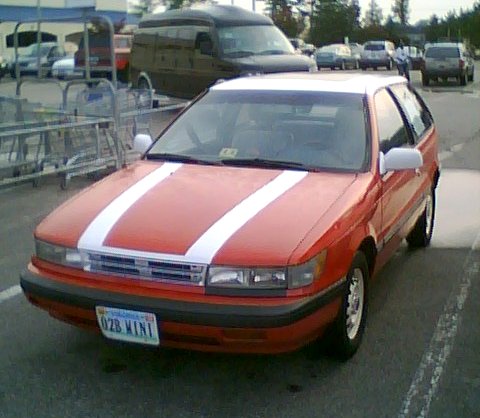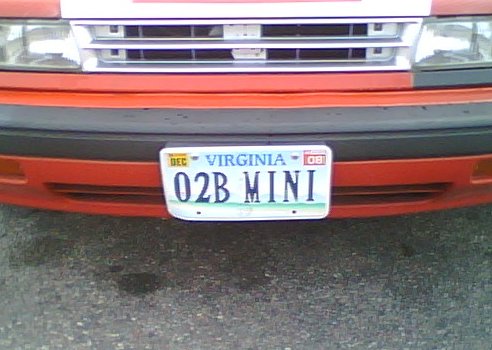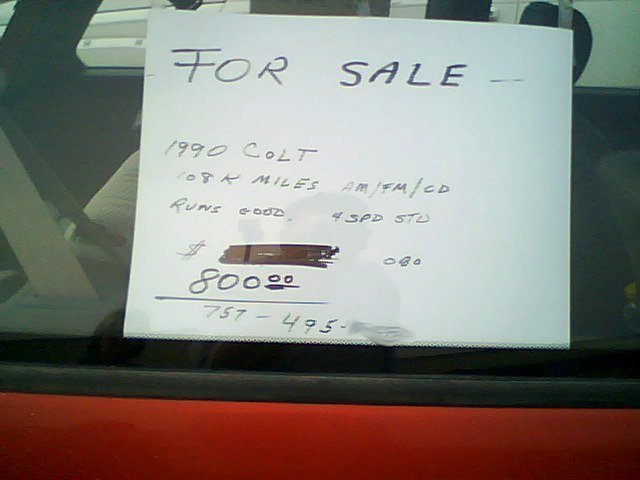 01/06/08 This morning, I went over to check my profile on MINIUSA's site and got an error 404 (file not found). After doing a little searching, I discovered that MINI has updated the Owner's Lounge and the new link is HERE . Thanks for the notice...

01/06/08 The morning temperatures are getting rather brisk at this time of the year, dipping as far as the teens. Though they are a bit challenged by the extremes, those heated seats are really coming through. Another helpful bit o' kit have been the heated mirrors from the cold weather package. I also can't say enough about the defrosting system in the car. I haven't encountered a morning frost that the system can't knock out in about five to ten minutes. That's a serious piece of kit. The trick is to take a peek out when you first get up and factor the conditions into your morning timing. You won't want to scrape the windows because the MINI has rather fragile exterior glass..

11/20/07 It has come to my attention that my MINI "Resume'" on MINIUSA.com was recently selected as MINI's "Featured Resume' of the Month". Huzzah!!!

11/07/07 Yesterday as I drove to work, the sun was only touching the tops of the trees, due to the early hour and the angle of the earth. It was really pretty. Today we got our first bit o' frost on the cars. I've been using and enjoying the heated seats and alternating between opening up the car and huddling in my heated seat in the mornings!

09/29/07 Fall is here again, and there's every excuse in the world to drive with the lid open and windows down. The air is cool and crisp and it's definitely my favorite motoring weather!

06/26/07 WRECK!!! On road trip, the MINI took its first casualty. Find out more HERE

05/26/07 The Hampton Roads MINIs participated in the Pungo Strawberry Festival Parade again this year! Cruise on over HERE for pics and the story.

05/24/07 I woke up and realized I was about to participate in a parade and my state inspection sticker, clearly visible to all on the windscreen, was out of date. Of course, I had to go in for the inspection. While they were digging around, Checkered Flag found a small tear in one of the lower control rod boots and wondered if we were going to need to replace them ($700) to pass inspection. Acting with an abundance of caution, they brought in a state trooper and had him make the call on my car. After the initial scare, it passed.

05/05/07 Spring has sprung! We're alternating hot and cool days. On cool days, I open the car up entirely and drink in the cool air as I drive. On hot days, I'm using the windscreen shade and I'll open up the car with the remote as I approach to let out the heat. The warranty expiration came and went and the car hasn't changed, so here I am four years down the road from purchase and still loving my car. I recently tried out the R56 update to the MINI and found I like my own car better. Though there is greater torque and pickup in the new car, there is also pronounced torque steer and a much less sure footing. The driver's footwell is larger, but I miss being able to brace against the downtube. Fancy that!

03/14/07 We are experiencing a bit of a Spring thaw here. I've actually had the sunroof open and the window down a couple of times lately. Now mind you, I used the heated seats to keep from freezing! We're expecting to be near eighty degrees today, though. My MINI is only a few days away from exiting the warranty (four years), and I'm still loving it.

01/11/07 Today, I discovered what frosted-over Xenon lamps do. Very little, in fact. The frost acts like a massive diffuser and you can barely see the lamp do the power-up adjustment. I thought they were malfunctioning there for a second.

12/28/06 Took the Rocket in for it's first inspection! Everything was fine. They did replace the oil pan gasket due to a little leakage. I got an '06 Cooper S loaner, which was fun. Glad to get my car back, though.

12/06/06 Today it was thirty-two degrees out and the windscreen was frosted over completely, for the first time this year. I decided to time the "fastest defroster in the west" and ended up with a time of five minutes FLAT from totally frosted and car cold to drivable, with only one wipe of the wipers. Of course, the heated seats came in handy as well.

11/12/06 The Hampton Roads MINIs took a mob of MINIs onto a ferry to set a new world record and raise funds for a great cause. Look HERE for pics and a write-up.

10/17/06 Ruth and I participated in the "HRMINIs MINI Pride Run 2006". You can enjoy pics and a write-up HERE .

09/22/06 Ahhh, it's pretty much Fall. It's nice to welcome back the heated seats! I wish I could thank the person who came up with this feature...

08/01/06 One of the pics I have on the site, a pic of the MINI fording a small stream near George Washington's headquarters site in Yorktown, VA, was shot with a really poor disposable camera. The quality had always bothered me. In fact, it bothered me so much that the other day, while on a trip to Yorktown, VA, I re-staged it. I darn near got the car stuck in the gravel at the ford, but, by George, I got the shot!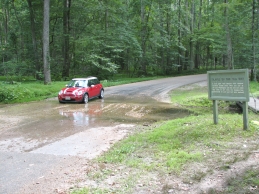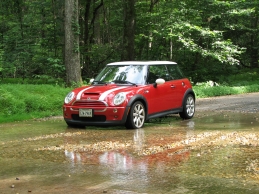 While there, we also caught a deer family feeding, near dusk. "Shhhhh!!! Be vew-wy, vew-wy qwiet!!!"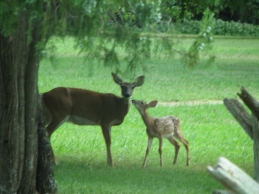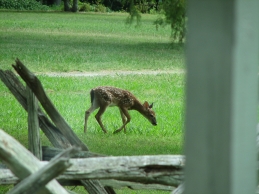 07/30/06 I've updated the previously mentioned Dragon page to include pictures shot by professional motorsports photographers as we made our runs. Fun stuff!

07/05/06 The family made a trip to the mountains of Tennessee and we set aside a day to run the mountain road infamously known as "The Dragon". Read all about it, HERE. Oh, and with the seats down, we were able to comfortably travel with a guitar, two suitcases, a garment bag, a tote, a shoebag, a camera bag, a tripod, two pillows, and a handful of personal effects(!).

07/04/06 I've been thinking ahead to another little trip I'll be taking soon, trying to plan my packing. For some reason, this time it has occurred to me that there isn't much stowage space in the MINI boot... Hehehehe... a little late...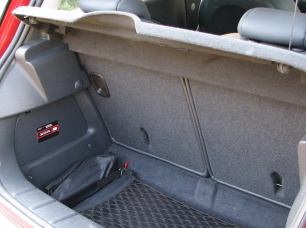 And while I was editing this page, I was struck by how much technology has changed our lives, thinking in terms of digital cameras, and how we can get an idea for an image and just go acquire it. In the midst of my musings, it occurred to me that I could shoot and post an image of the screen as I edited this page: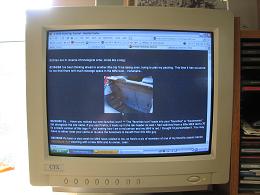 ...and so I did. Scary.

06/26/06 So.... Have you noticed our new favorites icon?

The "favorites icon" loads into your "favorites" or "bookmarks" list alongside the site name. If you use Firefox, it loads up in the tab header as well. I had switched from a little MINI tacho

to a black version of this logo

, but seeing how I am a red person and my MINI is red, I thought I'd personalize it. You may have to either clear your cache or re-save the bookmark to benefit from this little guy.

06/26/06 It's been a slow week for MINI news related to me, so here's a pic of members of one of my favorite classic bands Wishbone Ash clowning with a New MINI and its owner, Joan: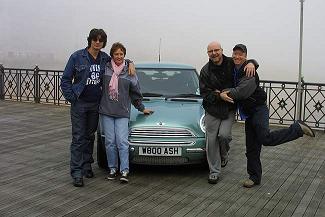 06/12/06 Spent Saturday moving my son and daughter-in-law into a new apartment, and it went well. The MINI was anchored in our driveway, thank goodness.

06/06/06 Sixy-three degrees, clear and sunny this morning. Today, in short sleeves, I opened up the sunroof and windows for part of the drive in, freezing myself and allowing dew to drip down my collar from the sunroof's lip! It's quite a bit of kit, the MINI defrosting system. Two days ago I remembered the Battle of Midway. Today I remember D-Day.

06/05/06 For my birthday, my wife gave me a new digital camera and I've spent the last month learning to use it: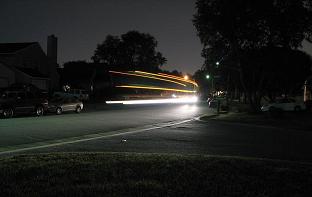 "Moving" by RCW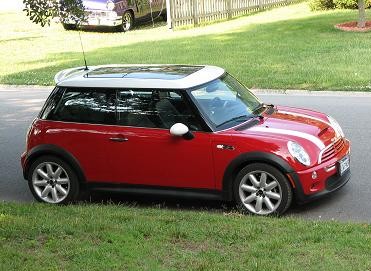 A quick snappy while at a birthday party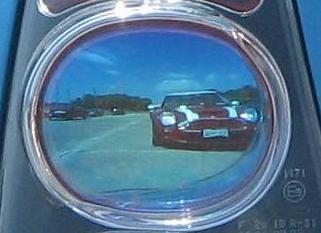 An artsy shot from the Strawberry Festival



As a result, I'll be able to give more visual support to my reports!

05/27/06 Ruth and I joined the Hampton Roads MINIs as they displayed eighteen MINIs and classic Minis in the Strawberry Festival Parade.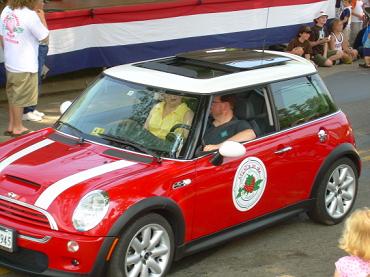 As we passed the reviewing stand



Get a behind the scenes look at the day's activities HERE

05/21/06 The Hampton Roads MINIs met at Nimmo Sonic to distribute graphics, make last minute plans for the Strawberry Festival Parade, and enjoy fellowship. See pics HERE

05/17/06 My Cooper S is back at the dealership having the last of the tweaks from my last visit tied up. While it is there they are letting me use a loaner MINI, this time a late-model Cooper in British Racing Green with a black roof. Loaners are great! Thanks, Checkered Flag! It also gives me a chance to see cars with features other than my own. This car features the interior OEM chrome pack. Very nice! This is the first time I've driven a car with the Chrono pack. I'm not too keen on it, really. I could grow to love the dual cluster on the column, but the collection of meters in the Chrono is a bit strange to my eye. I'm sure it is a personal taste thing. I love the gentler ride of the standard Cooper for everyday driving but I miss the handling and pickup of my S. Oh well, it's only a couple of days. Last weekend it came to my attention that the chrome trim around the grille of the new MINIs isn't ribbbed, like the 2003 used to be.





I miss me ribs! Anyway, piccies! Click to enlarge: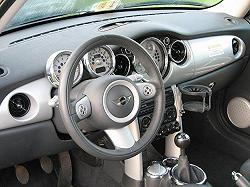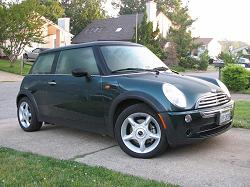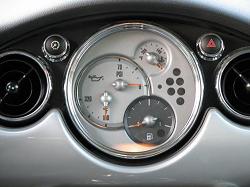 05/13/06 Six of the Hampton Roads MINIs met in the parking lot of Jenroe's restaurant in Virginia Beach to take in the Saturday classic car show. There were probably 150 classic and exotic cars of various types, many maintained beautifuly. Wow! Beside our six MINIs there was a classic 1969 red/black Mini Cooper.

05/12/06 The Hampton Roads MINIs met at Doumar's Barbeque in Norfolk for a meet and greet. We had twelve MINIs and a gorgeous classic British Racing Green/Silver Mini Cooper show up. Their riders had a lot of fun looking at each other's cars, seeing personalizations and mods, and hearing about the experiences some of the gang had at the Dragon in North Carolina and Tennessee. Read about it HERE

04/28/06 Continuing from my last entry: At my dealer, Checkered Flag MINI, Service Advisor Frank hooked me up with Paul Grimaldi, the Service Foreman, who test drove my car with me. I don't know what it is, but I really enjoy interacting with this fellow. Being a BMW supervisor, I suppose he's not your run-of-the mill service guy. He's an extremely articulate and bright fellow with a decidedly technical bent. We discuss what I'm perceiving and what the factors might be contributing to the symptoms. I'd been getting some frequency-triggered rattles in my door and side panels which were excited by both low-frequency engine harmonics and the output of the Harman Kardon stereo. When I apologetically mentioned that I was a recording engineer and my ears were pretty sensitive to little rattles, he reassured me that he was just as interested in finding the rattles as I. He then demonstrated how they locate and diagnose panel rattles: They put on a CD with a tone that repeatedly sweeps from very low frequency to high frequency. As it sweeps, the tone excites the rattle and they are able to move around inside the car and find the offending part.

You know, I had no idea they were as sophisticated and as professional as they are about the process. I had half-expected a tech to throw on his favorite Megadeth CD and crank it to see if he could hear anything, and expected a report of, "We couldn't find anything, man." But Paul put in the CD, played the sweep, immediately triggered the rattle, and said, "There it is." They pretty much killed off the rattle, too. While they were at it, they flashed the engine management software to take care of a stumble at idle. I think is is the best software version yet, powerful and smooth and encouraging very intuitive shifting. Oh, and in a tie-in from the 03/10/06 entry, Heather at the dealership was able to get me my own copy of the "2005 You-ification Workbook" with a photo montage containing a picture I'm in! It was another great service call.


04/28/06 I can now top the open motoring record mentioned below: Yesterday I took the Rocket into the dealership for it's yearly oil change and a few little tweaks (more on that above). Today I'm driving a MINI Cabrio loaner from Checkered Flag MINI. Now when you've got the chance, you've GOT to drop the top. So I did. The temp was 49' but I was prepared with a leather jacket and the heated seats. What a stinkin' blast! I can see what people like about the cabrio.

04/24/06 Yeaaaaa-hoooo!!! This was the first morning this year that I got to drive to work with the sunfoof open and windows down! Of course, it was 63' and I froze, BUT I DID IT!!!

04/15/06 It's been a little while, but today I took the time to wash, wax, and detail the MINI. They say there is no better way to stay in touch with the condition of your car, and I'm inclined to believe it. After couple of hours, some sweat, and an aching back, the car looks very nearly new. A good chamois and the right products (Thanks, Ruth!) make all the difference in the world, if you ask me. I guess I am intimately aware of the condition of the bodywork of my MINI as well. I think it has held up remarkably for an item that has sat outside in the elements and blasted along the highways and backroads for three years.

03/30/06 The Weather today: Patchy fog, low of 43, high of 62. This morning, I had to switch cars in order to drive the MINI out of the driveway. The cold-weather routine goes something like this: Unlock MINI and start her up. Turn on defrost and heated seats. Split keychain. Go move the van into the street, leaving it running. Back out the MINI, leaving it in the street. Park the van back in the driveway. Get in the MINI. By now, I'm getting pretty chilled but the heated seats are warming up, so that's really cool. By the time I get to the MINI the second time, the back window and side view mirrors are clear.

Because we have the patchy fog, I'm burning the fog lamps. I drive through wispy walls of low-lying fog through which you can't see more than twenty feet or so and into "clear" areas where you can see more like a hundred feet. By the time I get to work, the sun is burning through and I walk in from the parking place in patchy sunshine. Looks like it is shaping up to be a great day!

03/26/06 Happy Third Birthday MINI! Perhaps I should say happy third homecoming day, MINI. Actually, the car was built beginning on February 19, 2003, and I picked her up on March 26th. I have to say that I'm as enthusiastic about the car now as I was when it was delivered. Amazing.

03/10/06 How wacky is this? I was browsing MINI Blogs and came across a mention and pictures of the MINI "2005 You-ification Workbook", an accessory guide from MINI. The front inside cover is a montage of MINI pics from around the web. Guess what is to the right and below center on the inside front cover?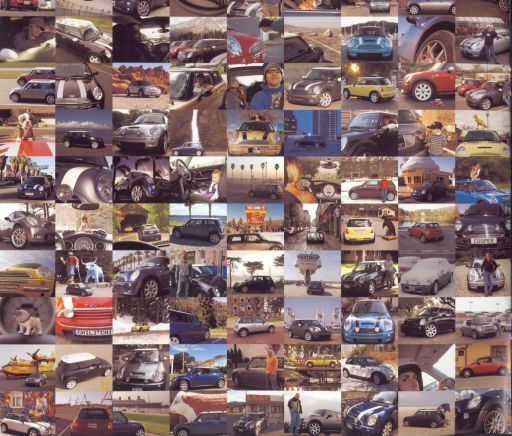 This pic, from the 2003 Deja Vu Run: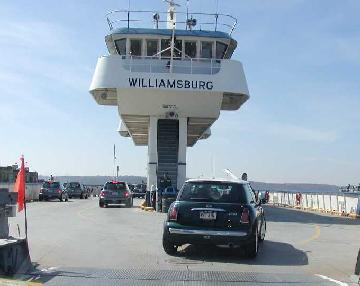 The photo is featured in my write-up of the run, available from the main MINI menu on this site. I also placed it in my profile on the MINI USA Motoring Lounge site. They must have picked it up from one of those sites. Oh, in the picture, I'm standing in front of the British Racing Green/White MINI that is parked at the front left of the ferry's superstructure. This is just plain wild!

03/08/06 This morning we experienced temperatures in the twenties here in the mid-Atlantic, and the car was covered with frost. It's not the first time, of course, but it did remind me of how efficient the defrosters are on this car. I can go out and start the car, turn on the defrosters and heated seats, and be clear and warm, in minutes. Last year I discovered that the MINI's windows are very susceptible to scratching with a scraper, so I've learned to leave the clearing to the very capable defrosters.

03/04/06 Today I bought one of those little keychains that can be split to allow me to separate my keys on cold mornings while I back the cars out of our one-lane driveway, one at a time. This gizmo will allow me to start each car only once, saving wear and tear. On the top of the keychain's package was its manufacturer's name, shared by another British automobile manufacturer, Hillman.

03/01/06 Tonight I was watching a documentary on the Weather Channel called "Storm Stories". Tonight's episode was on Tropical Storm Gaston that hit the Mid-Atlantic region on August 28th, 2004, and caused the James River to flood the historic riverside Shockoe Slip district of Richmond, VA. The series showed footage of a flooded street with a Liquid Yellow/Black MINI in the middle of the shot.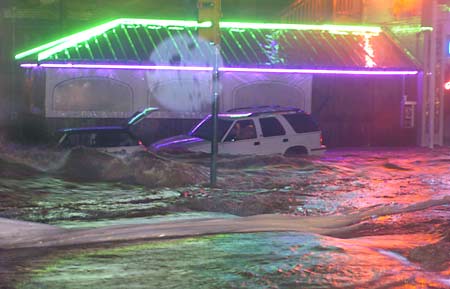 Near this picture's location, the street cobbles were lifted and washed around and became a threat to rescue operations. I remember following the stories of two of the MINI owners on MINI2.COM and seeing pictures of one of the MINIs lying in water up to the windows with all the lights in the car on. In all, three MINIs were flooded and destroyed and, more importantly, three people were drowned. It was sobering to revisit this tragedy, to say the least. I need to get back up to Shockoe to see how they have recovered.

12/05/05 Just got back from a trip to Tennessee, where the Rocket performed well, wound about 1200 miles onto the clock, and met his brother. My brother Jim's car is a 1979 right-hand drive Mini in gorgeous shape.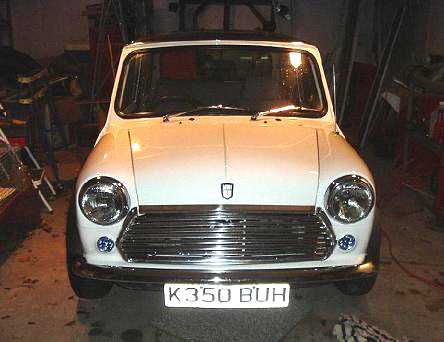 The Rocket munched the Smoky Mountain hills and curves where I grew up like they were snacks. Here's a shot in my family's driveway, right after a storm.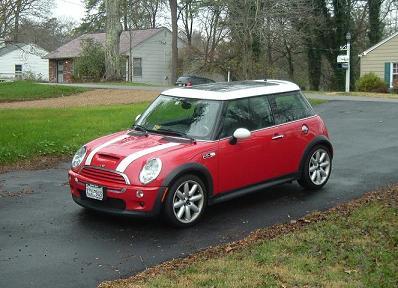 11/01/05 It's amazing to have owned a car for two and a half years and still love it. I mean, like any other mechanical device in an imperfect world, it has its warts. But this car is such a joy to drive and still brings a smile to my face. Fall has once again brought on driving days with the windows down and sunroof back and it is great to soak in the weather at the drop of a hat at the end of each day.

09/19/05 Another great road trip in the mountains. It's fun to putter with the car opened up.

07/28/05 I got the Rocket back today after a week getting some paint repairs at the dealership. It looks great and it is good to have my car back.

07/03/05 Yesterday, the local MINI club gathered at Sonic drive-in restaurant to gab and say goodbye to friends. The Rocket and I were there. You'll probably never find a more diverse bunch. See pics HERE

06/13/05 Yesterday, while cleaning up the MINI, I discovered that two nuts were missing from the mounting array for the supercharger intercooler intake in the hood. Today I called and dropped by Checkered Flag to pickup the nuts. While there, I had the sunroof cassette lubed again. I had noticed that the last software flash had introduced a little oscillation in the engine during the transition between acceleration and either steady RPMs or engine braking. My service advisor hooked me up with the shop foreman who spent a half-hour with me test-driving the car and feeling it. He was remarkably knowledgeable and intelligent and it was fascinating to hear how well he articulated the subject we were discussing. I also got to discuss driving style and engine RPM shifting points. It was altogether another great service visit.

06/05/05 Sunday afternoon I took my car out and retraced the route I drove in the Spit. This little run is my friend's de-stressing route. It's basically a box, with the top horizontal formed by city roads to and from my home, the two vertical sides being long, relatively straight rural stretches with high speeds and sections of overhanging trees, and the bottom horizontal being a nice section of remote twisties. I opened the windows and sunroof, turned off the A/C and stereo, and just enjoyed the roads and solitude in the country. Yahoo! What a nice ride. With everything open, you aren't too terribly tempted to push the speed too far. As you leave the population center, you can feel the relative heat diminish. When you enter the overhanging trees, it drops precipitously. There's lots of greenery and deep forest. Discounting the mountain roads where I grew up, this is rapidly becoming my favorite relaxing drive.

06/04/05 A friend who owns a 1980 Triumph Spitfire and I got together on this Saturday, Midway Day, to go to a British car show, compare and drive each other's cars, and motor together. My friend is interested in getting a MINI as his work/play car and I sprang at the chance to drive his Spit. It had been probably twenty-five years since I had driven one, back when I worked on a race team. What a beautiful car and a fun day.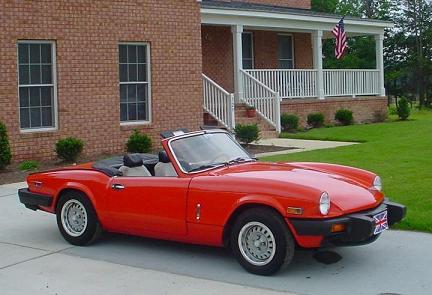 Look HERE for more. My friend and I went for a long, gratifying drive in the country on a route that may very well become my favorite drive.

04/27/05 Finally back from the shop. There was a glitch with one of the recalls that took a few days to sort. I'm glad the Rocket is back and I can zip around again.

04/20/05 So, the Cooper S is in the dealership for a few maintenance tweaks, and I've had time to consider my dealership's free loaner program. Amazing. It really takes the pain out of service calls.

04/17/05 The first warm day we've had this year to open her up and enjoy the wind. What a gas!

02/28/05 This evening I dropped by the MINI dealership to take a look at the 2005 S variants (cabrio and regular). Vurry noice, actually. They've also reissued MINI Mints, and they are sweetened with Xylitol, not sugar, so I can enjoy them. The folks at MINI gave me a couple of packs. I bet you thought I had forgotten that my MINI was completed on February 20th of 2003, and thus was two years old last week. Not so. I thought about it all week as I motored about happily. I also thought about that nifty second honeymoon two years ago, as well.

01/05/05 Today I earned my very first speeding ticket ever, and did it in my little zoom-zoom car. That was fun. NOT. I suppose it had to happen. I'm just glad it took me nearly two years of ownership for it to happen.

11/17/04-11/18/04 A short road trip to the Virginia Piedmont. Lots of fun hills and twisties.

10/22/04-10/24/04 Out for a road trip to South Carolina. The Rocket traveled effortlessly and comfortably and added lots of fun to the trip. A fellow slipped his business card onto my window with, "Honey I shrunk the car" written on it. People love to see this little car.

10/08/04 The weather is turning and I'm loving it. This area has always had what I call "Toggle Switch Weather", meaning it is hot summer until it is cold winter, with very little fall or spring. We're in the short in-between right now. I can open the car up and run with the heated seats on and be very comfortable. I'm looking back now on a year and a half of ownership and have to say this car is the most fun of any I've ever owned. All this time later, I never take a drive for granted. I enjoy each one! Amazing.

10/06/04 My wife and I took the MINI Cabrio (soft-top) for a spin this evening. It was loads of fun. I think they've got a hit on their hands.

09/01/04 After driving on the new software for twenty days, I've gotta say the new software really dialed in the low-end torque much better. From a stop at an intersection, you can mash down and really feel the car leap off the line nicely. I can't wait for the temperature to ease a bit! We've had a couple of cool snaps and I'm loving turning off the A/C and opening her up!

8/10/04 I got the car back after a day in the shop having some small mechanical details sorted. The dealership loaded software version 38, which did some more smoothing on the low-end response and added some low-end grunt. As a loaner, the dealership provided a MINI with the CVT automatic transmission!

6/12/04 Today was another rest Saturday after a long stretch of hard work. The temp dropped to a low in the sixties and a high in the low seventies and it was perfect motoring weather. Again, I got out a little after daybreak to grab a bite and run a couple of errands. Again, I dropped the windows, opened the sunroof, and got sucked into a morning drive. This is what the car was designed for.

5/29/04 Up early this morning. After a little web maintenance, I grabbed a bite out and did a little shopping. Since it was 71 degrees out, I turned off the A/C, opened the windows and sunroof, and cruised. Wow! This is what it is all about.

04/02/04 A small group (six total) of area MINI owners gathered at Fuddruckers for a little "meet and eat". The Red Rocket was the only Cooper S in the bunch, but there's gotta be one in every crowd.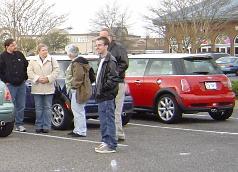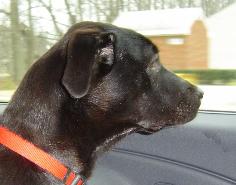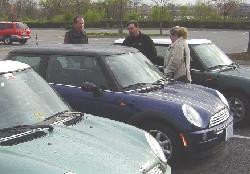 The gang as we all arrived - George the dog occupies his leather seat - Checking out the MINIs
(The lovely one in the tan coat is my wife)



3/25/04 Happy Birthday, Red Rocket!!! Actually, this is the anniversary of the day we picked her up from the dealership. MINI sent an email.

03/20/04 We took the Rocket to the foothills of the Virginia Blue Ridge this weekend, in the vicinity of Charlottesville. The sturdy engine provided plenty of "oomph" on the steep roads and the handling made the curvy roads a game. We just had to keep our eyes open for deer around dusk.

01/03/04--1/20/04 I've been getting re-acquainted with the car since the software was changed. All I can say is "WOW!" It now behaves like I hoped and knew it could. Smooth acceleration from a stop, every time. Lot's of power and better low-end performance. Marvy!

12/30/03-01/02/04 Turned the car over to the dealership for a few repairs/adjustments: engine light on, boot hatch rattle, stumble in first gear, scratches in windshield, as well as a recall to add a diode to the radiator fan circuit. The dealership flashed the engine management computer with new software, version 36, which greatly improves and smoothes engine response at low RPMs in the low gears and eliminates the "stumble" which occurred when first operating the vehicle each day. I took her out and kissed the curves again when I got her back. Marvelous!

10/25/03 Really loving driving the car as the weather cools off.

09/18/03 Went for a little drive in the middle of hurricane Isabel. My job kept me right up until it came across our area. I didn't much enjoy dancing around felled trees and such, but got home safe. We were out of power for several days and went back to the stone age. Fun!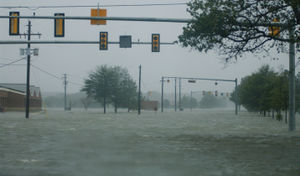 08/27/03 Picked up a pair of Starbucks thermal children's mugs that fit the cup holders perfectly.

07/27/03 Today we went out for the afternoon in search of twisties. We found some great ones in Chesapeake and Southeastern Virginia Beach in the old greenbelt area.

6/28/03 This Saturday, my wife and I took a tour of Yorktown, VA, site of the last battle of the Revolutionary War. A museum offers interpretation of the significance of the battle and there are two car tours available, one that has an audio guide tape or CD. We spent the bulk of the day driving around the battlefield and taking in the ambience. It was pretty amazing to stand on the spot where the British Army surrendered to Washington and to visit the Thomas Moore house where the surrender documents were negotiated. The irony of driving a British sports car around the battlefield wasn't lost on me.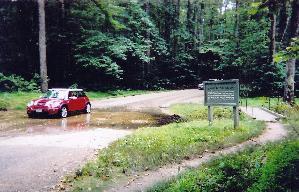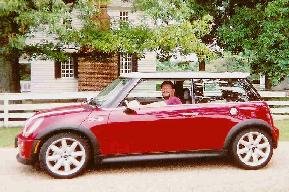 6/25/03 Received second care package from MINIUSA containing a thermal Mug!

Friday 6/06/03 Lunchtime Reverie
It is Friday, it is lunchtime, and the road is calling......Outside, it is 75 degrees (F) and beautiful. Inside, it's been a stressful morning at work, hustling to barely make deadlines. After a quick sandwich, I give in to the call and play a tiny bit of hooky.

With the windows down and sunroof back, we head out to find a few twisties to straighten while we soak in the clean air. The familiar girth of the oversized shift knob in the right hand, the slight snick and clunk of the gearbox communicated up the shaft and into the hand, and the distinct purr, whir, and whine of the sturdy Tritec power plant and its supercharger, all tickle my senses as I'm firmly but gently pressed back into the bucket as the car gains headway.

Then, what should appear but a Yellow/Black Cooper S and its driver on the side of the country road. I double back to check on him. All is well: The car is two weeks old and the driver has just stop to talk on his cell phone. We chat it up for a bit and both bubble with our enthusiasm for the car.

Then, back onto the road and back to my parking place at work before my little automotive reverie gets me listed as AWOL from my job.

Thursday 5/29/03 With 104 other Minis and their owners, my son and I attended the Tidewater Italian Job Rally courtesy of Checkered Flag MINI. After a meal and some fellowship, we were given an advanced screening of the movie. What a hoot!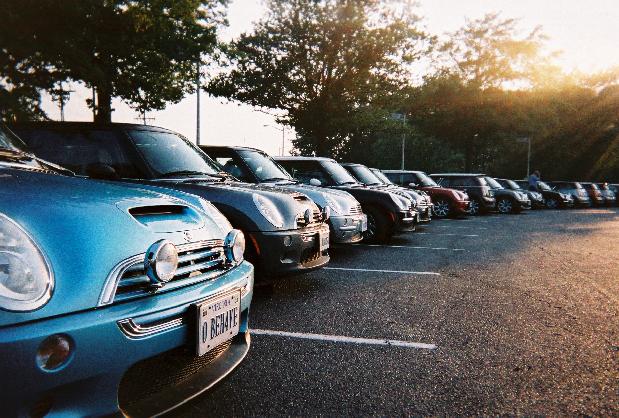 More pics from the rally




Saturday 5/24/03 Took a day trip to the Cape Henry Light House and the beach.

Wednesday 5/21/03 Received first MINIUSA care package with several motoring goodies.

Wednesday 5/07/03 The front wheels were beginning to accumulate brake dust. My mechanic son suggested "Eagle One All Wheels" Wheel cleaner. It works really well.

Sunday 5/04/03 Received a Chrom-Design chrome trim ring for the speedometer for my birthday and installed it.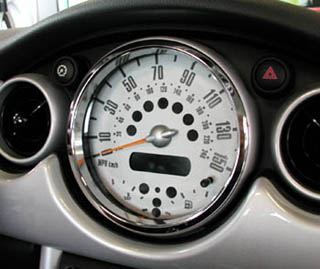 Tuesday 4/29 Received a glove box organizer for my birthday and installed it.

Thursday 4/24/06 Reached the 1250-mile break-in point. The car has begun to ride more smoothly.

Saturday 4/12/06 Took youngest son, Trevor, out to Surry/Scotland for a drive. Saw a green Cooper and another Red/White Cooper with stripes.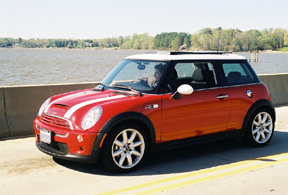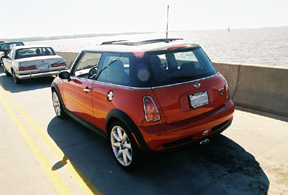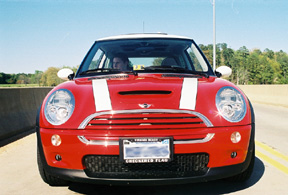 On the ferry landing waiting for the Jamestown-Scotland Ferry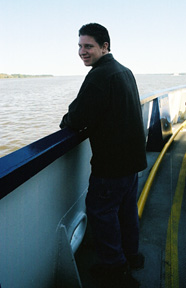 Here's Trev at the rail of the ferry.
Click on images for a larger view.




Saturday 3/29/06 My wife and I took a drive to Surry in the MINI. We went by Williamsburg and Jamestown and the Jamestown-Scotland Ferry. We ate at the Surry House restaurant like the Deja Vu gang did.

Friday 3/28/06 The longer I fiddle with the H/K stereo, the more I like it.

Thursday 3/27/06 Car got rained on for the first time. Showed the car to my wife's friends at work.

Wednesday 3/26/06 Showed the car to several friends and all were impressed. Got the boot net. The car showed up on the MINI website as ¨At the Dealer". I took my youngest son out for a ride to the beach. Got my final diagnosis as a diabetic, type II, late onset. We'll treat it with dietary changes, medicine, and exercise.





My New MINI Homepage: CLICK HERE